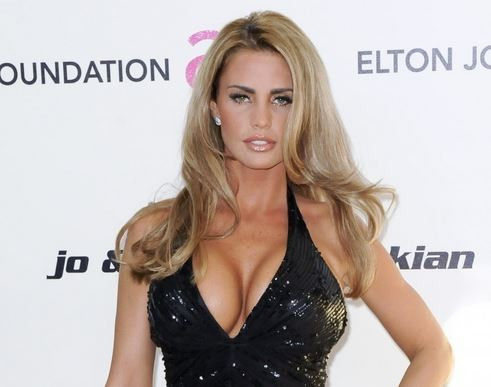 Katie Price has insisted that Rolf Harris should "suffer" after the disgraced entertainer was found guilty of 12 counts of sexual assault.
The former glamour model and mother-of-four insisted that the serial sex attacker should be severely punished for his crimes, despite his fame.
"I think they should lock Rolf up and throw away the key," she told Fubar listeners on her online radio show with Mark Dolan.
She continued: "You would never expect this. You never know. You can't say 'That person looks like a paedophile'."
"I know they like to be humane in this country. But he should suffer for it. Why should he be treated any different in prison - just because he's older?
"I think they should lock him up and throw away the key."
During the trial four women came forward to claim that the veteran musician and artist sexually assaulted them between 1968 and 1986. They were aged between seven and 19 at the time the offences.
Price insisted that Harris's daughter Bindi Nicholls and wife Alwen, who have stood by him since he was first accused of sexual abuse in 2013, were aware of his crimes but were driven by money.
"They must know he's guilty," she said.
The reality star, who is pregnant with her fifth child, also admitted that she was personally affected by the high-profile case having been a victim sexual abuse herself.
"I was sexually assaulted in a bush when I was seven... the police came and took my knickers and stuff but they never caught him. But you never forget it."
"Sometimes I wonder if that's why I did the glamour model job - it was maybe control. Like you can look at me but you can't touch me."
She added: "I hope that they [Rolf's victims] can find a way to move past it now."
Her comments come after it was revealed that Harris fronted an educational video teaching children how protect themselves from stranger and abuse child carrying out his sinister acts. The 20-minute video, entitled Kids Say No!, was shown to children in Australia.