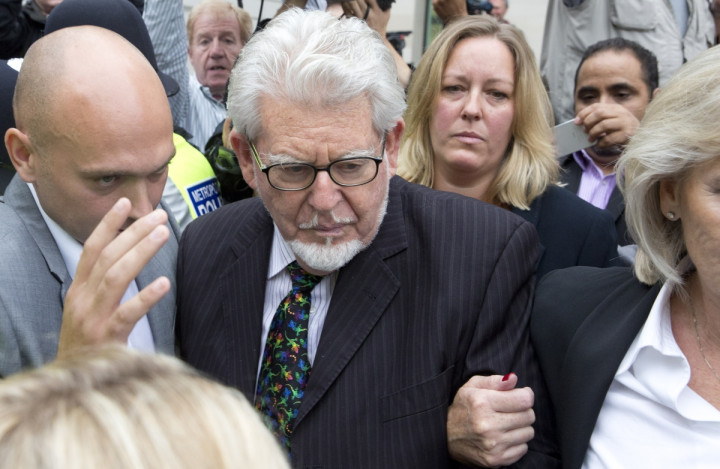 Veteran entertainer Rolf Harris has been found guilty of a string of historic indecent assault charges following his trial at Southwark Crown Court.
The 84-year-old was found guilty of 12 counts of indecent assault against four women aged between seven and 19 at the time the offences took place between 1968 and 1986.
Harris was arrested under Operation Yewtree, the Met Police inquiry investigating sex offence allegations set up in the wake of the Jimmy Savile scandal.
During the trial, it was revealed the investigation into Harris' offending was launched after a friend of his daughter came forward to the police in 2012 with allegations of years of abuse at the hands of the TV personality.
Seven of the charges Harris has been convicted of relate to the best friend of his only child, Bindi, now 50. The court heard how during the years of abuse, she had been "psychologically destroyed and trained to perform like a pet" resulting into a descent inti depression and alcoholism.
Harris's prediliction for groping teenagers and young women was an open secret in British showbiz for many years and, the court heard, that he was known as 'the octopus' because of his wandering hands.
During the trial, the prosecution described Harris as having a "dark side" to his personality alongside his much loved public persona from the last 60 years as a singer, TV presenter and entertainer.
He was also accused of attempting to attempted to use his popularity to "sing his way to freedom" after he performed a rendition of his hit song Jake the Peg to the jury during his first day of giving evidence at the trial.
The court heard how he was a "sinister pervert" who believed his celebrity profile meant he was he was "untouchable" as he committed a series of sexual assaults for two decades.
Det chief insp Michael Orchard, of the Met Police, said Harris proves he believed his celebrity status "placed him above the law".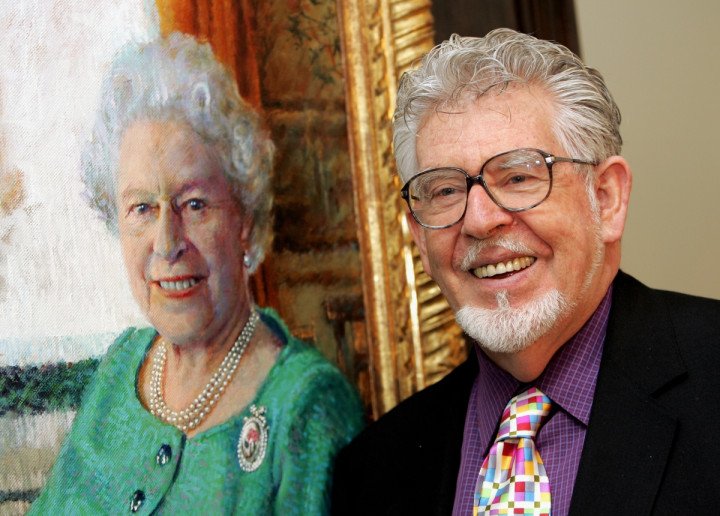 Jenny Hopkins, deputy chief crown prosecutor for the CPS in London, said: "Rolf Harris used his status and position as a world famous children's entertainer to sexually assault young girls over a period spanning 18 years.
"The victims in this case have suffered in silence for many years and have only recently found the courage to come forward. I would like to pay tribute to the bravery they displayed in coming to court and giving evidence. That bravery and determination has seen Rolf Harris brought to justice and held to account.
"Each victim, unknown to the others, described a similar pattern of behaviour; that of a man acting without fear of the consequences.
The children's charity NSPCC said they have received 28 calls from people about Harris, including 13 people who claim they have been abused by him.
Peter Watt, director of national services at the NSPCC, said: "We're delighted to have played a major role in helping bring Rolf Harris to justice and to uncover the dark side of an entertainer who hid behind his happy-go-lucky persona while committing sexual offences.
"His reckless and brazen sexual offending, sometimes in public places, bizarrely within sight of people he knew, speaks volumes about just how untouchable he thought he was.
"Like many children overwhelmed by the trauma of sexual abuse, those he targeted struggled to understand the ordeal they had been through at the time, and battled to come to terms with the impact of their experience at his hands. Some felt ashamed at what had been done to them.
"But now the world knows only one person should be ashamed, and that is Rolf Harris."
He denied all the charges against him.
Harris is due to be sentenced on 4 July. He faces a maximum of two years for each count.
More follows