Rolf Harris' daughter Bindi Nicholls showed no emotion at hearing her father had been found guilty of 12 counts of sexual assault, but later broke down in tears in court.
Nicholls, 50, has stood by Harris, 84, since he was first accused of sexual abuse over a year ago.
She also gave evidence in defence of her father and broke down in tears when she spoke about learning of his affair with her best friend – who Harris was accused of "grooming like a pet".
Speaking about their relationship, Nicholls said her father did not pay a lot of attention to her as a child, saying: "I think when he is out in the world he wants to give everyone his time and everyone is new and he can tell new jokes and new everything. But when he is at home he is very much switched off, very quiet, quite often working, making something."
Following in her father's footsteps, Nicholls became an artist and has had shows in London's Halcyon Gallery and the McNeill Gallery. She spoke about her struggle to step out of Harris' shadow in a 2003 Guardian interview.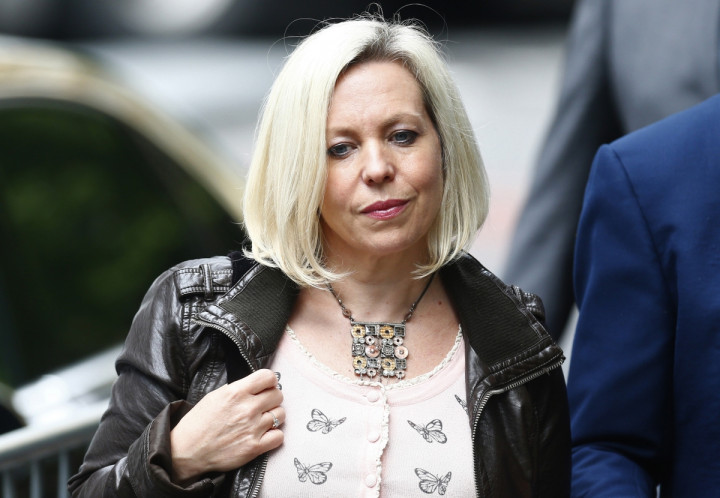 "I'm very proud of my father and I love him very much, so I don't want to diss him or deny who he is, but he's always been a workaholic, distracted by his many projects" Nicholls said.
"It's been hard to live a 'normal' life ... I have to say I've had to work hard on my relationship with my father, especially on getting him to pay me attention. I've had to work hard at getting him to communicate."
Harris also spoke about his difficult relationship with Nicholls and his wife Alwen in an interview with the Daily Mail in 2008. He discovered his wife was at one point on the brink of suicide because he was so often absent, while Nicholls confronted him about the lack of attention he offered.
"I made a contract with them. I promised that I would put a bubble around myself - not of invisibility, but of self-containment. Today, when I am out with my family, I don't meet people's eyes, because then they won't stop you to talk. We [he and Alwen] never thought of separating, never."
Nicholls has one son with Malcolm Cox, who told how he broke the relationship off because he was worried about his child around Harris. He said he had heard about the abuse allegations from Nicholls' friend and told the court that he believed them – one of many damning witnesses who appeared during the trial.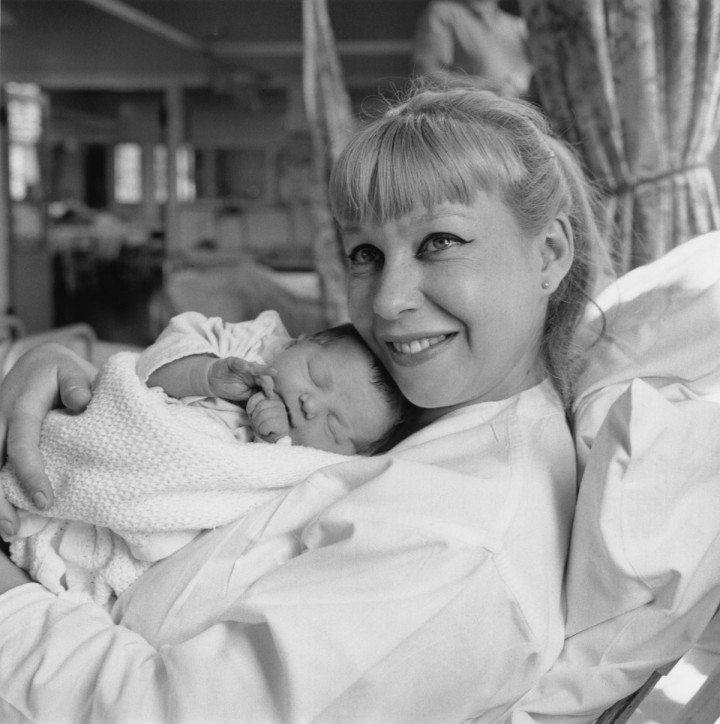 Nicholls, who also took the stand, denied her father had abused her best friend during a family holiday to Hawaii.
Harris was accused of abusing Nicholls' friend when they were 13 and sleeping in the same room together, with the victim telling the court how Harris looked over at his daughter during the assault – allegations Nicholls called "laughable and ridiculous". He went on to abuse the friend into adulthood, sending her into a "a spiral of self-loathing and alcohol abuse".
During the trial, Nicholls spoke about the effect it had had on her parents, describing the ordeal as "appalling".
"I have put my life on hold for two years" Nicholls said. "I'm frightened they are going to die in the middle of this court case. Have you thought about how your parents might feel in this sort of case?"
As the guilty verdicts were read, Alwen Harris and Nicholls held hands but showed no emotion. She later was seen crying and was described as "distraught" as her father was taken away. He will be sentenced at the end of this week and faces a maximum sentence of 24 years.