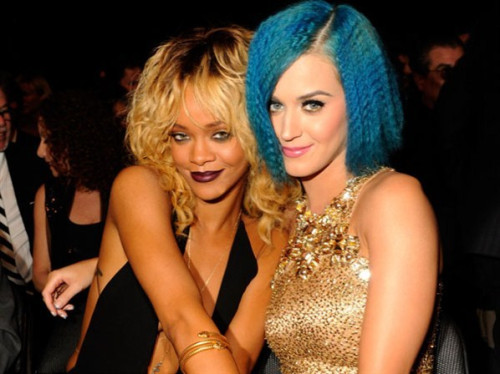 Pop star Katy Perry has revealed that she is preparing to team up with bestie Rihanna to create the 'best song ever' for her fans.
During a recent interview with Los Angeles radio station 102.7 KIIS FM, the Roar hitmaker hinted that the duo had already set the wheels in motion for the collaboration.
"We've actually been talking about it for years, so we can't let anyone down," the 29-year-old star said as she guest hosted the American Top 40.
"We have to do the best song ever. Beyond that, I think we'll definitely get around to it and when it happens, you are going to know."
They may be yet to make music together but it looks like the duo may already be in synch after unveiling some festive nail art on their respective Instagram pages.
While Perry posted a cute red and white picture of her perfect festive feet, RiRi went all colorful with hues of green, blue and red with an added sparkle on her hands with the caption: "Christmas nail swag! #SantaHat #Mistletoe #SnowMan #CandyCane."
Meanwhile, Perry also admitted that although she is looking forward to the Christmas holiday she won't be making any new year's resolutions.
"If I need to change something, I feel like I just change it," Katy said. "Like, I just make the change that day. It doesn't have to be the pressure of January 1 because it feels like you're setting yourself up. But you know, you do you and I'll do me!"