WhatsApp, AVG and Alexa Hacked by Pro-Palestinian Kdms Team Hackers
A group of pro-Palestinian hackers aligned with Anonymous has successfully hacked a range of websites including WhatsApp, AVG and Alexa.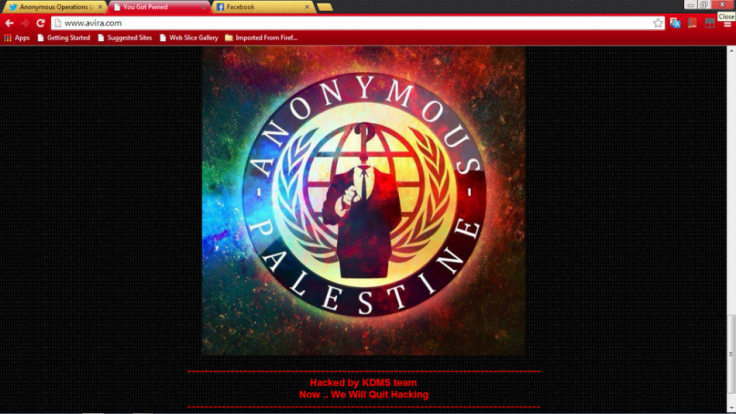 Over the past 24 hours a group calling themselves Kdms Team has claimed responsibility for hacking six different websites, including the homepages of the hugely popular messaging service WhatsApp and the top free anti-virus provider AVG.
The group is aligned with the Anonymous movement and the messages posted on the compromised websites indicate they group's aim is to promote Palestinian viewpooints.
Other websites compromised include those belonging to security firm Avira, web analytics company Alexa, porn website RedTube and hosting provider Leaseweb.
A number of security experts have pointed out that all compromised sites share a common domain registrar - Network Solutions - which indicates the Kdms Team hackers compromised this network rather than the individual company websites.
Network Solutions were unavailable for comment on the situation.
Compromised
Seeming to confirm this theory is a blog post by Leaseweb on its compromise:
"Last weekend the leaseweb.com website was unfortunately a direct target of cybercriminals itself. For a short period of time some visitors of leaseweb.com were redirected to another, non-Leaseweb IP address, after the leaseweb.com DNS was changed at the registrar," Leaseweb said in a post written over the weekend.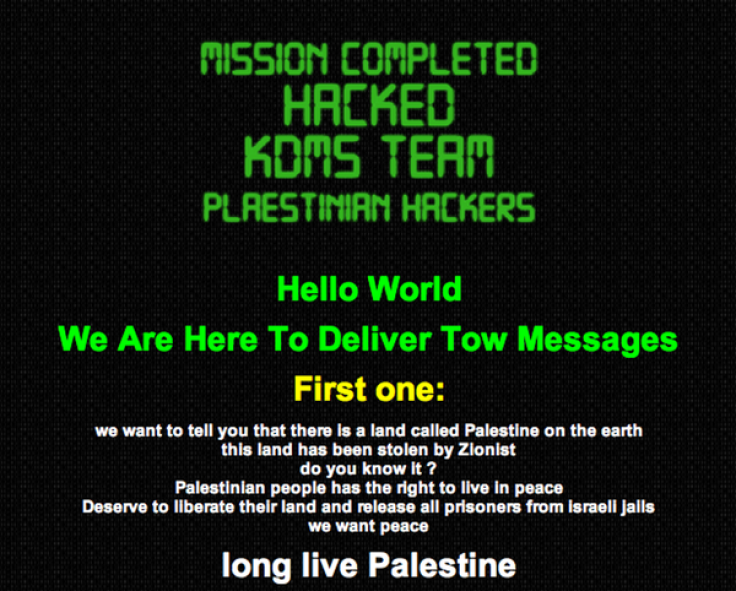 Identical messages (above) were posted on the homepages of AVG and WhatsApp, under the title: "You Got Pwned." The message from the pro-Palestinian group, reads:
"We want to tell you that there is a land called Palestine on the earth. This land has been stolen by Zionist. Palestinian people has the right to live in peace. Deserve to liberate their land and release all prisoners from Israeli jails. We want peace. Long live Palestine"
The group also embedded a YouTube clip of a patriotic rendition of the Palestinian national anthem.
Offline
The AVG website is currently not accessible as the company has no doubt taken it offline in order to fix the problem. The Avira and WhatsApp websites which were previously offline, are currently back in operation.
There is no suggestion that any customer data was compromised during any of the attacks.
Security researcher Graham Cluley said: It's possible that the hackers managed to change the website's DNS records, redirecting anyone who attempted to visit www.whatsapp.com to a different IP address."
According to the Kdms Team Twitter account, the group yesterday compromised the porn website RedTube as well as the homepage of web analytics site Alexa, though both of these have now returned to normal operation it seems.
The emergence of KDMS Team follows the recent high-profile emergence of the Syrian Electronci Army, who have grabbed a lot of attention through their hacking of high-profile media outlets such as the Associated Press, Sky News and the BBC.
© Copyright IBTimes 2023. All rights reserved.