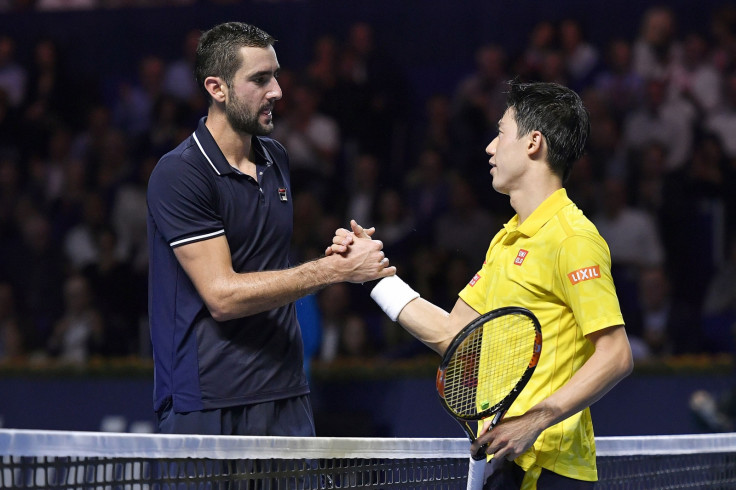 Kei Nishikori will look to book his place in the ATP World Tour Finals last four when he takes on Marin Cilic at The O2 Arena in London.
Where to watch live
Nishikori vs Cilic starts at 8pm GMT on Friday (18 November) and is live on Sky Sports 3HD and BBC Radio Five Live sports extra.
Preview
Kei Nishikori knows victory over Marin Cilic will be enough to see him qualify for the last four of the ATP World Tour Finals in the final round-robin match of the tournament. The Japan number one may even have qualified before his last match of the tournament, should Andy Murray overcome Stanislas Wawrinka in the afternoon clash.
Nishikori may have lost in three sets to Murray in an exhausting contest lasting three hours and 20 minutes, but he could yet finish ahead of the world number one. Victory in two sets and Murray's failure to beat Wawrinka will see him qualify top of the John McEnroe group and avoid defending champion Novak Djokovic.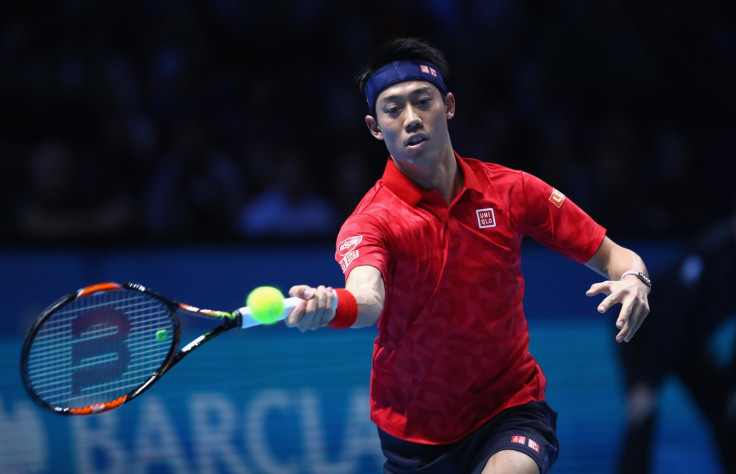 The former US Open runner-up has been one of the stand-out performers at The O2 Arena this week, with his perfect ball-striking helping him to beat Wawrinka and push Murray all the way on day four. Only Nishikori's engine let him down in the third set against the Briton but there is every chance he can make up for that disappointment.
Cilic could represent a mere sitting duck for Nishikori, after the Croatian became the second player to be eliminated from the tournament prior to the final round of matches. Straight sets losses to Murray and then Wawrinka mean he is still waiting for a first victory at the season-ending tour finals after five successive defeats.
Next week's Davis Cup final against Argentina has worked as an unnecessary distraction for Cilic throughout this week. Though the world number seven is adamant the tie has not affected his performances, it will surely be at the back of his mind in a final round-robin match during which he will be keen to retain energy and avoid serious injury.
The 2014 US Open champion has wins over Djokovic and Murray in recent weeks, while he overwhelmed Nishikori at October's Basel Open final. Though Nishikori is very much the form player in London, recent meetings suggest it could be a closely fought contest if Cilic comes to the party.
What the players say
Kei Nishikori: "I just had one lost recently in Basel. Not going to be easy. He has great serve. That match he play really aggressive, so have to really focus to beat Marin. Well, yeah, I will see how he's going to play today. You know, just ready for next match."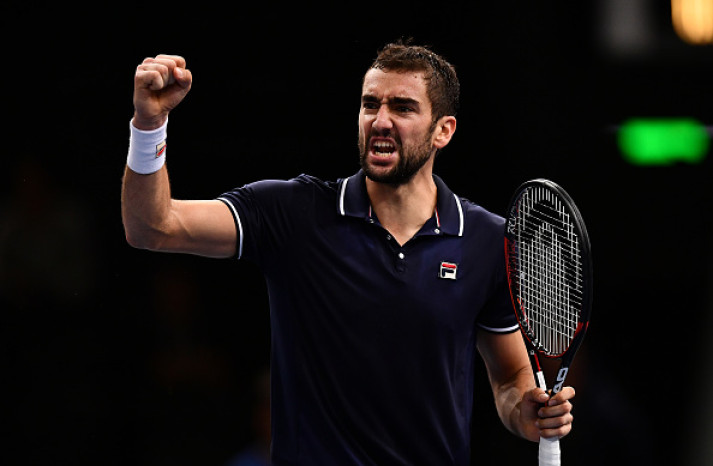 Marin Cilic: For Kei, I mean, we played few weeks ago in Basel. I think the conditions there were a little bit quicker, as it was a little bit of altitude. But I have to prepare for both of these matches so far like these past two matches. Still for me it's great to play him. We will see. Definitely I'm looking forward to play him, as well.
"For the first match was a bit more difficult to start straightaway. But I'm not saying, you know, I was not playing good. I think my level is quite, quite good. Just, you know, in these kind of matches small details are going to make a difference. There is always going to be some things that are not going to work. The best is how you deal with the situation on the court.
"It's different. It's also different thing to deal with, you lose a match and you still have another two. When you lose the first match, you still have another two in the group, which we are not so used to. You have to forget about it as quickly as possible to be positive for next match."
Betting odds (source Betfair):
Kei Nishikori 4/7 vs 7/5 Marin Cilic
Head-to-head record: Nishikori 7-5 Cilic. Last match Basel Open (hard) Cilic bt Nishikori 6-1 7-6
Previous meetings at the ATP World Tour Finals: N/A