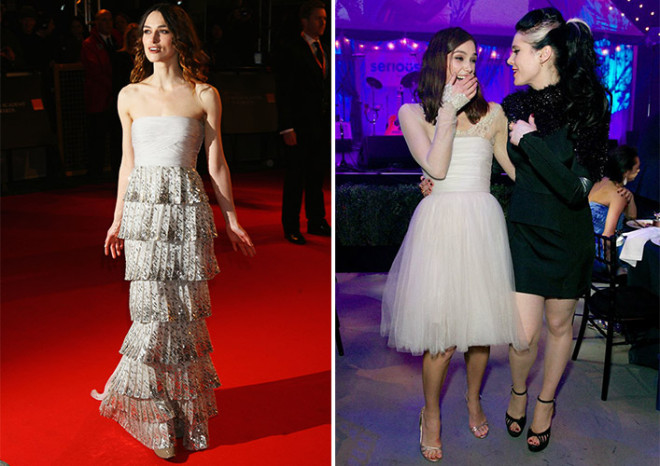 Just days after Lily Allen admitted to misplacing her £200,000 wedding dress, Keira Knightley has revealed that her own Chanel wedding gown has been ruined with red wine.
The actress wore the white tutu-style number for her nuptials to husband James Righton in France, in 2013. But her big day was not its only outing.
She also wore the quirky dress, designed by Chanel, many times before she got married, she said. And after her wedding in May last year, she wore the frock again for the SeriousFun charity gala in December.
During a recent interview with the Daily Telegraph, the Atonement star revealed that the bespoke dress had seen its last event.
"It's now got red wine spilled down the front because the last time I wore it my friend went like this (juts out her elbows) and now it's everywhere, " she told the newspaper.
"I didn't quite realise the extent of it until I got home. It's quite impressively splattered. But, hey, a good night is a good night and when a dress has had its time, maybe it's had its time."
While some brides might be upset about ruining their designer bridal gown, Knightley was not too bothered about the loss.
She added: "I'm pretty sure I can get it out but, if I can't, I'm happy with the memory of a good night and the story of how the dress got destroyed.
"I'd worn the dress lots. It was my something old," Keira said. "And I like not making a big deal about it. I just wanted to be in something I had had a great time in, something I would have a great time in again."