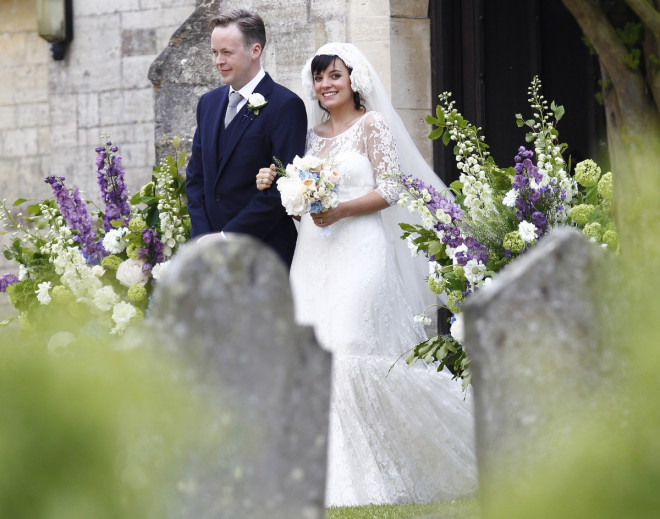 Lily Allen has topped the list of the world's most careless pop stars after misplacing her £200,000 Chanel wedding dress.
During a recent interview with 4Music, the 28-year-old singer admitted that she had no idea where the bespoke gown she wore for her Gloucestershire wedding to Sam Cooper was.
"There's two bits to this answer. One is that it's not in my wardrobe, it's gone missing. And two, it's my Chanel Couture wedding dress that's worth about £200,000. It's gone. I don't know where it is," she told the website.
When asked if her husband was aware that she had lost the most expensive item in her wardrobe she replied: "No... He Knows now."
The mother-of-two wore two dresses for her 2011 nuptials. She opted for a Delphine Manivet creation for the ceremony and later changed into the white Chanel number for the reception.
Her Chanel dress, designed by Karl Lagerfeld, featured intricate detailing and bell sleeves.
It seems Allen is in full confessional mode after recently admitting that her Sheezus album was 'rubbish'.
The Hard Out Here songstress claimed that her label held back her best material from the final album.
She tweeted: "What you've heard so far yes. All I can do is do my best, the labels and the radio stations won't play the better stuff."