Keith Vaz has stepped down from his role as chair of the Home Affairs Select Committee following allegations he paid for the services of two male escorts. The MP for Leicester East has come under pressure to step down from the role he was elected into in July 2007 following allegations originally made by the Sunday Mirror.
The married father-of-two is accused of paying two escorts for sex at his London flat as well as asking them to bring over the sex-enhancing drug 'poppers' – one of the so-called 'legal highs' outlawed under the government's Psychoactive Substances Act.
Confirming his intention to stand down, Vaz said: "It is in the best interest of the Home Affairs Select Committee that its important work can be conducted without any distractions whatsoever. I am genuinely sorry that recent events make it impossible for this to happen if I remain chair. I have always been passionate about select committees, having served as either chair or member for half of my time in parliament. The integrity of the select committee system matters to me. Those who hold others to account, must themselves be accountable.
"I am immeasurably proud of the work the committee has undertaken over the last nine years, and I am privileged to have been the longest serving chair of this committee. This work has included the publication of 120 reports, hearing evidence from ministers 113 times, and hearing from a total of 1379 witnesses. I am very pleased that so many members of the committee have gone onto high office and ministerial positions.
"I told the committee today of my decision to stand aside immediately from committee business, and my intention to resign. This is my decision, and mine alone, and my first consideration has been the effect of recent events on my family."
Vaz recommended Tory MP Tim Loughton MP as interim chair.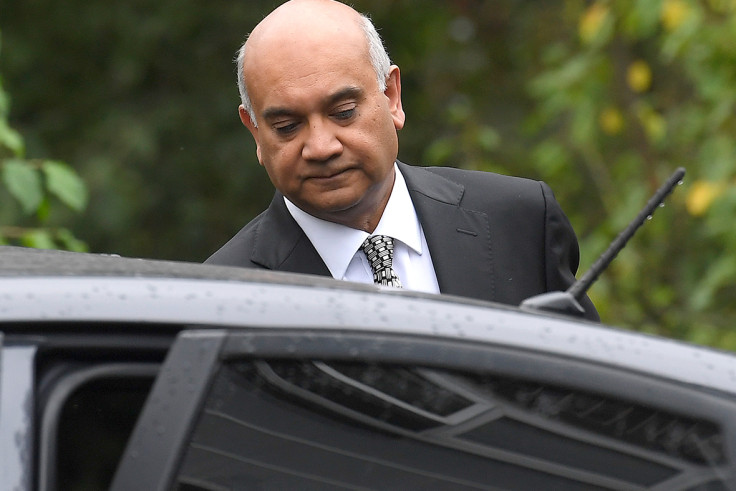 The allegations against Vaz also arrived while the committee he is chairing is holding an inquiry into prostitution. In July, it published an interim report which suggested that the Home Office should "immediately change existing legislation" so that soliciting is no longer an offence and brothel-keeping laws allow sex workers to share premises.
Labour leader Jeremy Corbyn said Vaz would not be expelled from the party over what he said is a "private matter". He added: "He has not committed any crime that I know of. He is going to meet the Home Affairs Committee and discuss with them what his role will be in the future. I'm not sure what their decision will be."
Prime Minister Theresa May discussed the allegations at the G20 summit in China. She said: "What has been clear throughout my political career, and what is important for people, is that they feel they are able to have confidence in their politicians, and that is what we have a duty to apply for those who elect us.
"What Keith does is for Keith and any decisions he wishes to make are for him. But overall, what people want is confidence in their politicians."
This article has been amended to say Vaz was elected chair in 2007 not 2015, which is when he was re-elected for the role.