The home affairs select committee will decide on its chairman Keith Vaz's future on Tuesday (5 September) as the political fallout continues over accusations that he paid for the services of male prostitutes in a tabloid newspaper sting.
The Sunday Mirror claims the married father-of-two paid for the men to visit him one evening last month at his London flat.
Although he did not comment on the veracity of the story, in a statement Vaz expressed his remorse saying that he was "genuinely sorry for the hurt and distress that has been caused by my actions in particular to my wife and children" and that he would be "standing aside" from chairing home affairs committee hearings with immediate effect.
"At this time I do not want there to be any distraction from the important work the home affairs select committee undertakes so well. Select committees do vital work in holding the government and others to account.
"We are due to publish two reports, one into antisemitism and the other into FGM in the next few days, in addition we have a number of key witnesses. I will of course inform committee members first of my plans when we meet on Tuesday."
In a second statement from his office, the MP for Leicester East said it was "deeply troubling that a national newspaper should have paid individuals who have acted in this way".
The allegations against Vaz are particularly awkward as his committee is carrying out an inquiry into prostitution and in July, he backed an interim report which called on the Government to change the law so soliciting was no longer an offence.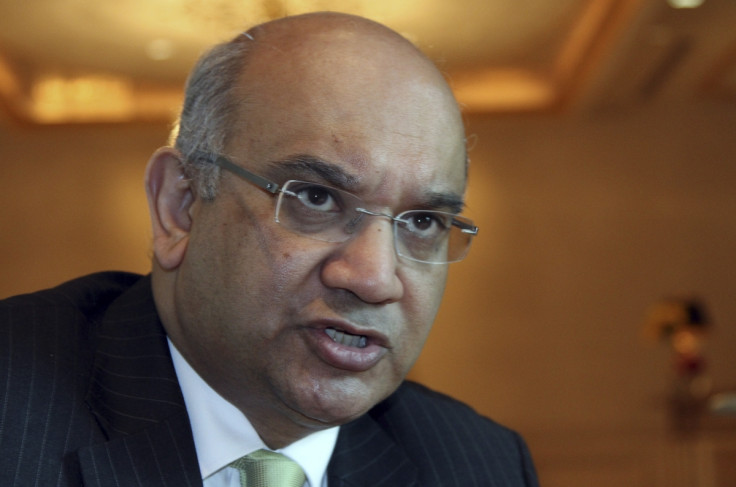 Some political figures did defend Vaz, with Labour leader Jeremy Corbyn stating that the disgraced politician would not be ousted form the party for what he regarded as a "private matter". As for whether he can reasonably continue his role as the chair of the home affairs committee, Corbyn said it was a matter for the committee and Vaz himself to decide.
"He has not committed any crime that I know of," said Corbyn "He is going to meet the home affairs committee and discuss with them what his role will be in the future. I'm not sure what their decision will be."
Simon Danczuk, Labour MP for Rochdale, suggested there should be more compassion for Vaz and speaking to LBC, he said: "He's clearly been struggling with his sexuality. It won't be easy in terms of his family, dealing with the fallout."
However, Naz Shah, a Labour MP who sits on the committee, called for Vaz to step down from the chairmanship with immediate effect. John Whittingdale, the Conservative former culture secretary, also said this was the only option for Vaz. "Given the areas [for] which the committee is responsible, that does seem to me to be a sensible course of action," Whittingdale told Sky News.
A long-time friend of the scandal hit politician, Diane Abbott, the shadow health secretary declined to comment on Vaz's political future stating only that "this must be a dreadful time for him, and his family – his wife and his two children".
Conservative Andrew Bridgen said the accusations should mark the end of the Leicester MP's political career and he called for a full police probe.
The Sunday Mirror says two payments of £150 each were made into a bank account before the encounter after one of the escorts supplied the account details to Vaz.
Bridgen said he would be urging the Charity Commission to investigate claims that money paid into the bank account of one of the escorts on behalf of Vaz was actually paid by a man linked to Silver Star, a diabetes charity set up by the MP.
A spokesman for the Charity Commission said it was aware of the allegations. "The commission has asked journalists to forward any details and evidence they have in order to determine whether there is a regulatory role for the commission," The Guardian reported.
Some of his constituents in his Leicester East constituency are demanding he resign from his seat.
Cafe owner Sammy Davies called for him to quit. "No one wants him representing the local people for a moment longer. He's a dirty pompous rat and has brought shame on the good name of Leicester," she told Mirror online.