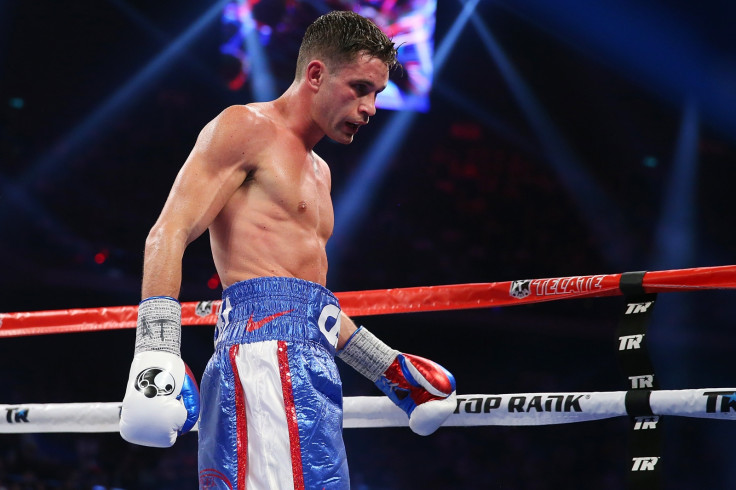 Kell Brook has reacted to Amir Khan's announcement that he will fight Chris Algieri next with a mixture of surprise and derision.
IBF welterweight champion Brook successfully defended his title for the first time with a comfortable victory over mandatory challenger Jo Jo Dan in Sheffield last weekend, and used his post-match interview to challenge fellow Briton Khan to a potentially lucrative summer contest at Wembley.
While Khan appeared keen to face Brook in the next 12 months, he ruled out a contest taking place in June due to preparations for Ramadan, and because he claimed to be in advanced negotiations over his next bout.
That mystery fighter was revealed this week to be US fighter Algieri, who will take on Khan on 30 May. The venue has not yet been confirmed, but will likely be in New York.
Former WBO light-welterweight champion Algieri has a professional record of 20 wins from 21 contests. His only career loss was at the hands of Manny Pacquiao in November 2014.
He appears to be a credible opponent for Khan, who is continuing to try and develop a foothold in the US.
'I'm calling him out'
However, an incredulous Brook believes that he would have been a far better choice, both in terms of money and prestige.
"If someone said to me you can get five million quid, a world title, fight at Wembley with a fight that every fan wants to see, it's a no-brainer for me," he told BBC Five Live as reported by Sky Sports.
"He's fighting Algieri who didn't win a round against Manny Pacquiao, a feather puncher, not a big puncher. It doesn't make sense to me. I'm world champion, I'm calling him out, we want the fight, there's a word title and a bagful of money and it doesn't make sense that he's fighting this guy who's bringing nothing to the table.
"He's said he'll fight me before but when it comes to it, I don't get why he doesn't want to fight me. Yes (I feel frustrated), wherever I go it's always Amir Khan, when are you going to fight him? He's delicate around the whiskers, he knows I'm a big strong welterweight and he knows I'm coming for that chin of his."
Khan, who also hopes to meet the winner of Pacquiao's eagerly-anticipated match against Floyd Mayweather before agreeing to fight Brook, reacted strongly to criticism of his announcement and queried the quality of his rival's last fight.
"Seems to me Kel brook is dying to fight me for the big pay day before he faces a half decent opponent and loses that IBF title," the 28-year-old tweeted.
"If it is Algerie (only beaten once by pacquiao @ 147 and still 140 WBO world champion) he's still a better opponent than No No Dan."