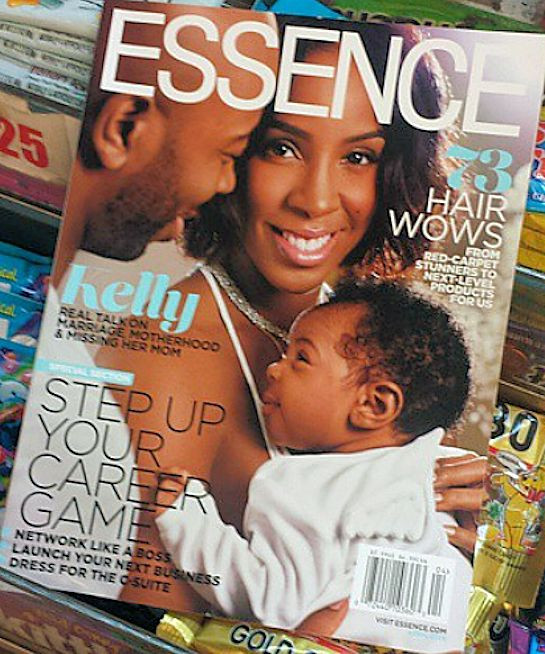 Kelly Rowland welcomed her first child with her husband Tim Witherspoon in November. And now the former Destiny's Child star has officially introduced her son Titan Jewell to the world.
Gracing the cover of the April 2015 issue of Essence magazine, the singer cradles her newborn, while Witherspoon looks on smiling. According to Singersroom, in the accompanying article, Rowland opens up about motherhood, married life and the death of her mother, Doris Rowland Garrison, who passed away in December.
In June 2014, Rowland, who tied the knot with her manager in an intimate Costa Rica ceremony in May last year, revealed she was pregnant by sharing a cute image of a pair of Air Jordans with a baby version of the trainers next to them.
"I'll be stuntin like my daddy ..." the Dirty Laundry hitmaker captioned the snapshot.
Meanwhile, Rowland, who was recently spotted front row at Paris Fashion Week, has confirmed that she is back in the studio working on new material.
"The main thing I wanted to change with this album is – it's not a major change, but it's more uptempo. I wanted more tempo," the 34-year-old songstress revealed on Google Hangout. "Not necessarily dance tempo [because] I'm sure everybody is like, 'Dance tempo?!' ... but just tempo.
"Just more stuff that'll get you right on the dance floor. Stuff that just feels good. So that's what I'm working on now."