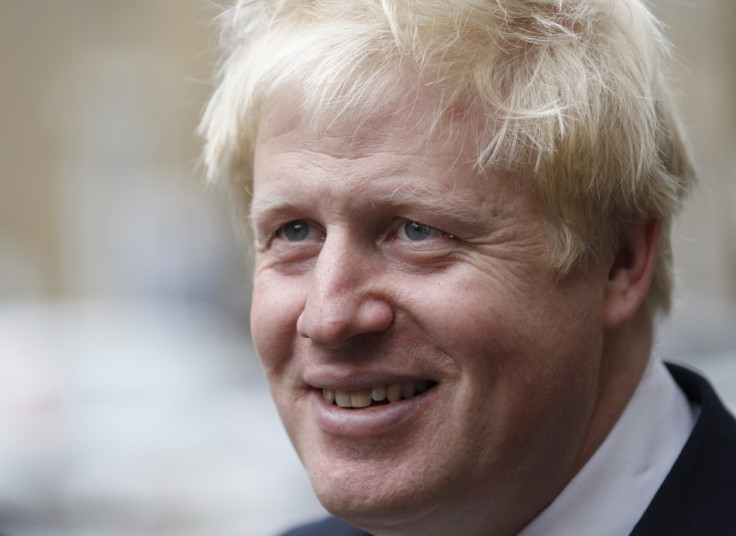 The pressures of trying to reclaim City Hall from London Mayor Boris Johnson clearly have got the better of Labour candidate Ken Livingstone.
In a bizarre interview with Total Politics magazine, Livingstone has described the contest as a straight fight between 'good and evil' and has compared himself to Winston Churchill and Johnson to Adolf Hitler.
The former mayor went on to claim that those who voted for Johnson would be judged for all eternity.
"It's a simple choice between good and evil - I don't think it's been so clear since the great struggle between Churchill and Hitler," Livingstone said.
In comments reported in Total Politics, he added: "The people that don't vote for me will be weighed in the balance, come Judgment Day. The Archangel Gabriel will say 'You didn't vote for Ken Livingstone in 2012. Oh dear, burn forever. Your skin flayed for all eternity'...I'll come round with a serious pitch nearer the time."
Livingstone has been condemned by Johnson's supporters for trying to turn the 2012 mayoral election in a "dirty fight." A source close to the incumbent has said that Livingstone has shown himself to be "nasty and divisive character" and has called on both the Labour Party and Livingstone to distance themselves from these comments immediately.
Tory MP Gavin Barwell said: "Londoners need a mayor who will unite our city. It is crass even by Ken's standards."
The Livingstone campaign is dismissing the remarks as a light-hearted jibe.
"Anyone reading the full quote will see Ken's comments were clearly made in a spirit of humour during a light-hearted interview," a spokesman said.
"Tories may want to try to turn this into the central issue in the mayoral election to divert from the big issues, from rising unemployment to high fares and riots, but they are unlikely to succeed given the challenges facing London at present," he added.