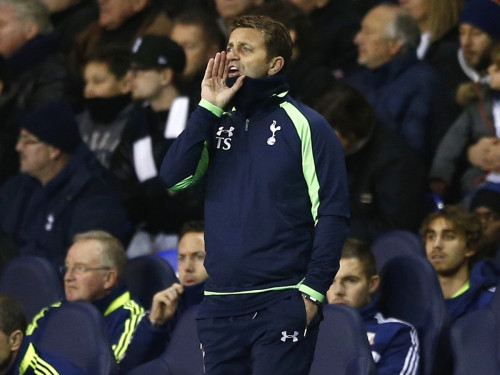 Liverpool legend Kenny Dalglish has argued that Tim Sherwood will prove to be a successful manager for Tottenham with the former Spurs assistant making a positive impression in his first two months in charge.
Sherwood was handed the role at White Hart Lane after Andre Villas-Boas was shown the door by Daniel Levy and although it appeared to be a destabilising move for the club the managerial change has proven to be the opposite.
Bringing Emmanuel Adebayor back into the fold and promoting youngster Nabil Bentaleb have been genius moves by Sherwood and Dalglish believes there's a lot more to come from the man trying to take Tottenham back into the Champions League fray.
"Tim Sherwood has made a fantastic start as boss of Tottenham Hotspur," he told the Daily Mirror.
"And I cannot say that I am surprised. People have been saying he is not experienced, but Sherwood is not short of wisdom and he is not short of knowledge either.
"Is he a man of substance? Well, I wouldn't have made him captain of Blackburn Rovers if I didn't think so. He was good in the dressing-room, and he was a strong character. People like that carry those qualities with them into management.
"He can have a laugh and a joke but he can be a disciplinarian, too. Sherwood is streetwise and he knows about football. That tells me he has got a chance."
Tottenham are currently fifth in the table but are equal on points with Liverpool. With the Merseyside derby coming up Spurs have a chance to build points on both Dalglish's old side and Everton who are just a point behind them in sixth place.
Meanwhile Sherwood will be wary of the fact that Manchetser United have just broken their transfer record in order to try and build a side capable of coming back into the mix for Champions League football as well.