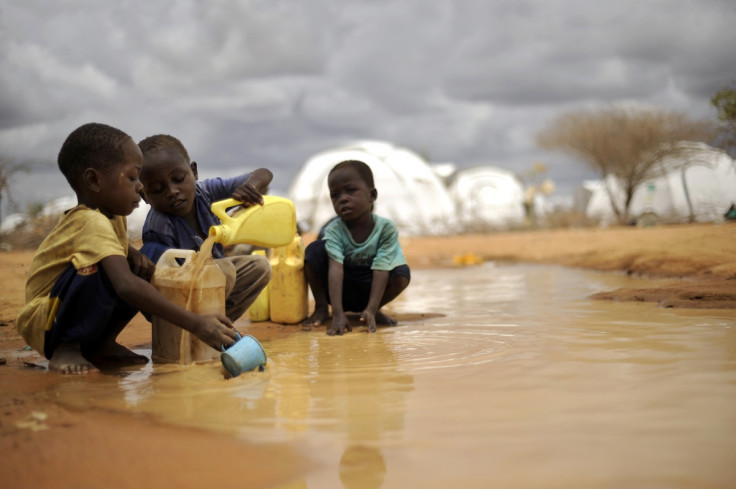 Cholera outbreaks have become common in refugee camps in recent years with the disease being reported in Uganda, Tanzania, Sudan and even Lebanon. The Medecins Sans Frontieres (MSF) recently announced that over 500 people living within Kenya's largest refugee camp, Dadaab, have been diagnosed with the waterborne disease.
The camp currently houses 350,000 refugees from neighbouring areas who have managed to escape the civil wars. Along with poor supply of clean drinking water, the recent heavy rains have created a breeding ground for cholera. Kenya has received higher-than-usual levels of rainfall due to El Niño.
"The rains are exacerbating an already precarious hygiene situation," Charles Gaudry, the head of MSF in Kenya, said in a statement. "After each heavy rain, we see an increase of patients in our treatment centre."
Cholera spreads through contaminated food and drinking water with common symptoms being acute diarrhoea and vomiting. If not treated, the disease can be fatal.
The epidemic has been prevalent across Kenya since 2014. "The fact that this outbreak has occurred further highlights the dire hygiene and living conditions in the camp and a lack of proper long-term investment in sanitation services. Refugees, who are entirely dependent on aid, are now paying the price for services that have not been properly maintained over the last few years due to funding cuts from donors," Gaudry added.
Lack of proper sanitation is a driving force in the spread of illness in the camps. "There are insufficient latrines for the population size, and they have not received soap for the last two months. In addition to the ongoing cholera outbreak, the number of patients in the hospital has also doubled over the last week — children are the most affected, including many who have malnutrition," he explained.
While cholera can be easily treated with oral re-hydration solutions and antibiotics, the camp is already suffering from a shortage of funds that makes a bad situation worse.