Kenya deputy president William Ruto: 'There is no room for homosexuality in this country'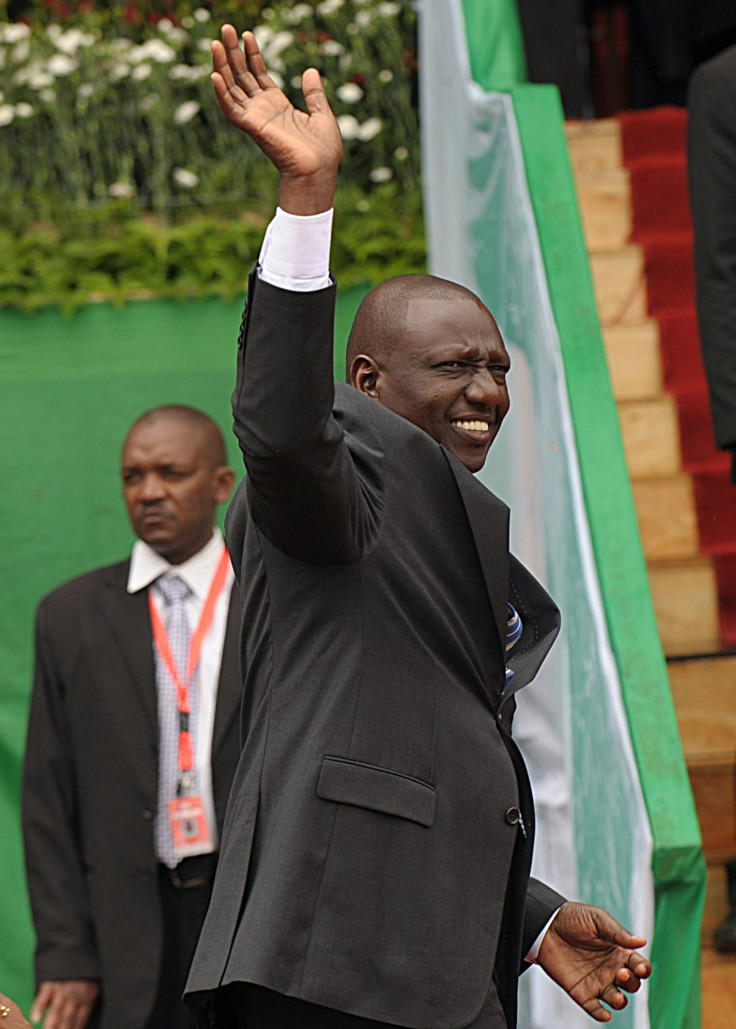 Kenya's deputy president William Ruto has said during a speech at a Nairobi church that there is no place for homosexuality in the east African country .
He told worshippers at the Jesus Winner Ministry Church in Nairobi that homosexuality offended religious and cultural values, AFP reported.
"We will not allow homosexuality in our society as it violates our religious and cultural beliefs," Ruto said.
"We will stand with religious leaders to defend our faith and our beliefs [...] There's no room for homosexuality in this country. That one I can assure you."
Ruto's comments came on the day US Secretary of State John Kerry arrived in Kenya promising to push human rights issues alongside discussions on security and terrorism.
But Ruto, who is accused of crimes against humanity and is currently on trial at the International Criminal Court in The Hague, said his stance was about morality not politics.
"When we say this, we are not saying so as to get votes but to protect what we all believe is right," he told the local Star newspaper.
A recent ruling by a Kenyan court that forced the country's National Council of NGOs to register a gay organisation, the National Gay and Lesbian Human Rights Commission, has again raised the issue of homosexuality – which is illegal in Kenya – to the forefront of national debate.
Homosexual sex is punishable by up to 14 years in prison in Kenya and although convictions are rare, human rights groups point to routine harassment by police and regular attempts to convict gay people on spurious charges in the local courts.
Legislation against homosexuality is common in Africa, where it is illegal in 36 out of 54 countries, with Uganda, Gambia and Nigeria recently bringing in tough new laws.
In 2013, Uganda passed a law that punished "aggravated homosexuality" with life imprisonment – a reform of a 2010 law under which the penalty was death.
© Copyright IBTimes 2023. All rights reserved.