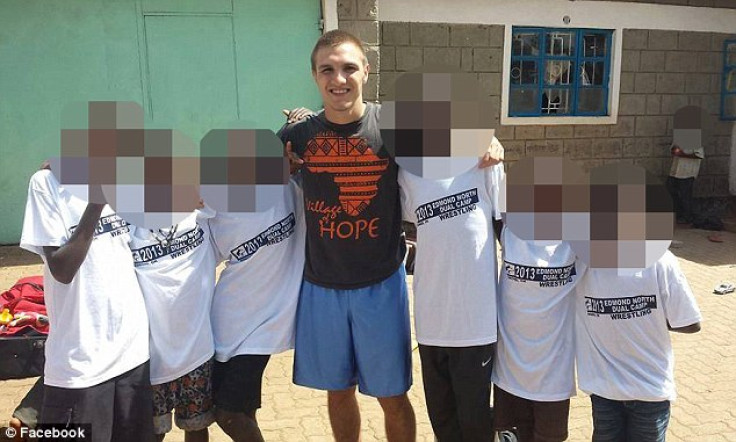 Matthew Lane Durham, a 21-year-old former missionary from Oklahoma, has been sentenced to 40 years in prison by a United States court for sexually abusing children at an orphanage in Kenya's capital.
Durham, who is the latest in a series of charity workers in Kenya to be convicted for sex crimes, targeted orphans while working as a volunteer at the Upendo Children's Home in Nairobi between April and June 2014.
The court in Oklahoma city heard how Durham of Edmond, Oklahoma, had committed "heinous crimes on the most vulnerable victims". Judge David Russell called Durham a serial rapist before adding he was the abused children's "worst nightmare come true", the Associated Press news agency reported.
A live-in caretaker at the orphanage said that the children said Durham either touched them sexually or told them to touch themselves while he watched, prosecutors said during the same preliminary hearing.
Although Durham previously said he was innocent of the charges, during a preliminary hearing prosecutors said Durham told Upendo personnel that he thought he had been possessed by an "evil spirit" because he did not remember committing the crimes.
According to a criminal affidavit, however, when confronted by the founder of Upendo, Eunice Menja, and several church members, Durham is alleged to have confessed to several instances of rape and sexual abuse of children, according to a criminal affidavit.
During the hearing, Menja read a statement saying that the sexual abuse carried out by Durham was "not only a betrayal of the Upendo mission but of the trust Upendo placed in him", AP reported her as saying. "Matthew Durham defiled the children. Matthew has no remorse. After he got caught, he still denied [the charges]."
Durham, who was also fined $15,863 (£11,137), had previously pleaded not guilty to 17 charges, and said he was sorry that the allegations against him had damaged the children's home. "The Upendo kids do not deserve this,'' the AP quoted Durham as saying.
A series of sexual abuse cases in East Africa
The sentencing comes just days after it was revealed British Airways had paid an undisclosed amount to the families of children who were sexually abused by its pilot Simon Wood during his voluntary work in Africa. The sexual abuses took place at hotels, schools and orphanages across Uganda, Tanzania and Kenya.
Wood, 54, carried out the sexual abuses on girls between the ages of 5-to-13, while he was in Africa for flight stopovers and charity work between 2003 and 2013. According to one of the victim's mothers, Wood would groom the children with gifts before giving them baths.
Just over a year after former public school teacher and UK charity boss Simon Harris, 55, was jailed for more than 17 years and four months by a UK court for abusing street children between 1996 and 2013 in a small town in Kenya's Rift Valley.
In February 2015, the court heard how, after luring vulnerable young boys to his opulent home with offers of food, money and the promise of education, he took them to his home. Harris then subjected them to terrifying and humiliating sexual abuse.
Judge Philip Parker QC, at the time, said the little Kenyan victims had been left "used, degraded, and humiliated. The mental scars will almost certainly never heal," Parker told Harris.