Central African Republic: NGO proposes solution to deal with UN child sexual abuse crisis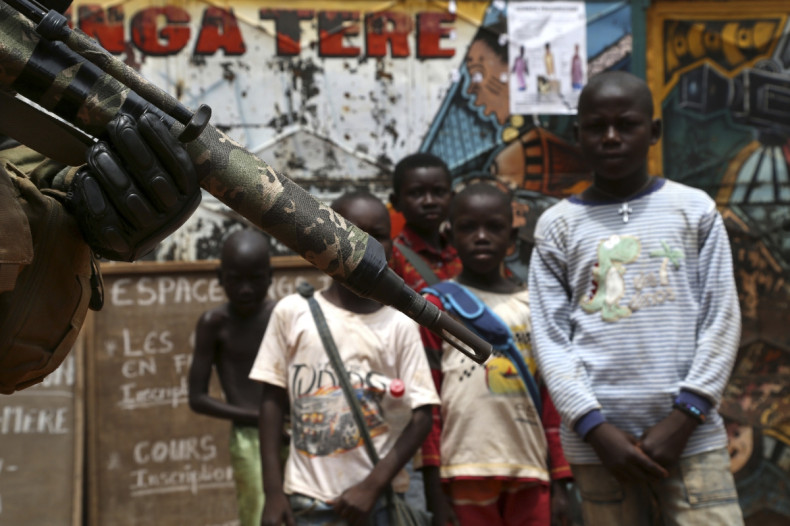 In light of the recent revelations that more United Nations (UN) peacekeepers have been suspected of sexually abusing children in the Central African Republic (CAR) – accusations that have caused turmoil the world body – an advocacy group has slammed alleged UN failings.
The head of an advocacy group that leaked a UN report revealing that UN peacekeepers were suspected of sexually abusing children in the conflict-ridden nation has accused the UN General Secretary Ban Ki-moon of failing to hold those implicated in wrongdoing accountable, after they revealed allegations against peacekeeping personnel went up to 69 in 2015, from 52 the year before.
The leaked UN internal report obtained by Aids-free World in May 2015 revealed that between 10 and 12 boys, aged eight to 15 and lacking food and shelter, were forced into rape and sodomy by UN peacekeepers from France, Chad and Equatorial Guinea, in exchange for food and money, at a centre for internally displaced people in the capital Bangui between December 2013 and June 2014. Troops were deployed to the country after the eruption of civil war in 2013. (Read more: 5 points to understand the violence in the Central African Republic).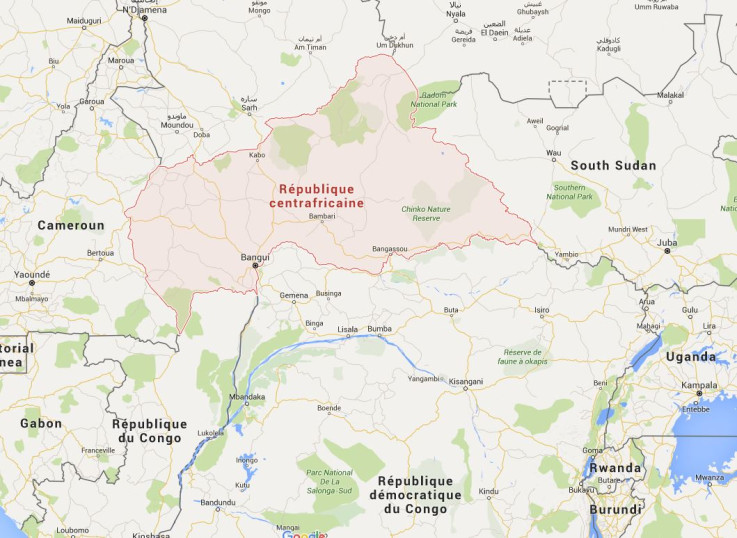 Google Maps
Sex abuses allegations 'up to 69 in 2015'
Earlier this year, however, it was revealed that at least six more cases had been discovered following recent UN investigations. Following the revelations, Aids-free World, which launched the Code Blue campaign to end impunity for sexual exploitation and abuse by UN peacekeeping personnel, obtained a copy of Secretary-General Ban Ki-moon's annual report on 'Special Measures' to address sexual exploitation and abuse.
"The report confirms that 'allegations' against peacekeeping personnel went up to 69 in 2015, from 52 the year before, alarming enough news. But the real headline is this: under Ban Ki-moon's leadership, the people now in charge of fixing the whole broken system are the very culprits who mismanaged peacekeeper child sexual abuse in the CAR," Gill Mathurin, a spokesperson for the organisation, said. "Nothing in the report suggests the kind of change that needs to happen to eradicate peacekeeping sexual exploitation and abuse, once and for all."
A panel of external independent judges (dubbed the 'CAR Panel') described the UN's role in that scandal and its handling of all peacekeeper sex abuse as a 'gross institutional failure'. The CAR Panel said: "The fact that the problem persists despite several expert reports commissioned by the UN over the last 10 years only serves to exacerbate the perception that the UN is more concerned with rhetoric than action".
Aids-free World, meanwhile, claimed that, unlike any other global crisis affecting civilian populations, "this one was created by the UN bureaucracy".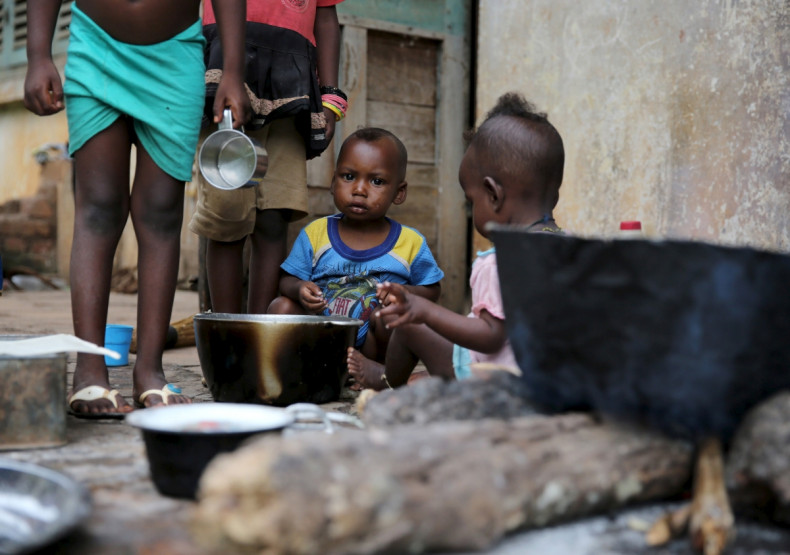 Failings to hold those implicated in wrongdoing accountable
The latest claims came after a number of UN officials came under fire for failing to protect victims from the abuses. While Moon fired Babacar Gaye, the UN mission chief in the CAR over the child sex abuse allegations by peacekeepers in August, the international body confirmed Flavia Pansieri resigned from her position as deputy high commissioner for human rights in July. UN human-rights official Anders Kompass, who exposed abuses committed by French troops in CAR, was cleared of any wrondoing in January 2016.
On Friday (4 March), Mathurin, claimed Moon "never planned to respond to the blistering performance evaluation delivered by the CAR Panel. Nor will he hold those implicated in wrongdoing accountable," he said.
"On the contrary, a close reading of the Special Measures report confirms what high-level UN insiders tell us: the UN's peacekeeper sexual abuse crisis will now be managed in large part by a trio of travesty—Zeid Ra'ad Al Hussein, the High Commissioner for Human Rights; Hervé Ladsous, Under-Secretary-General for Peacekeeping Operations; and Anthony Lake, the Executive Director of UNICEF – whose negligence, indifference and subsequent cover-ups compounded the horrors in the CAR."
In a scathing statement, Mathurin claimed that Anthony Lake, UN Children's Fund (UNICEF)'s executive director, "has never been called to account".
"UNICEF sat on the information about child rape for months without saying a public or private word. UNICEF then claimed to have provided safe havens, medical aid and psycho-social support for those boys. The CAR Panel obliterated that claim as a complete fabrication. Worst of all was the revelation that if UNICEF had intervened after the first or even second interviews with the little boys, a minimum of two subsequent child rapes could have been prevented," Mathurin said, adding that in another context, this "would be called dereliction of duty".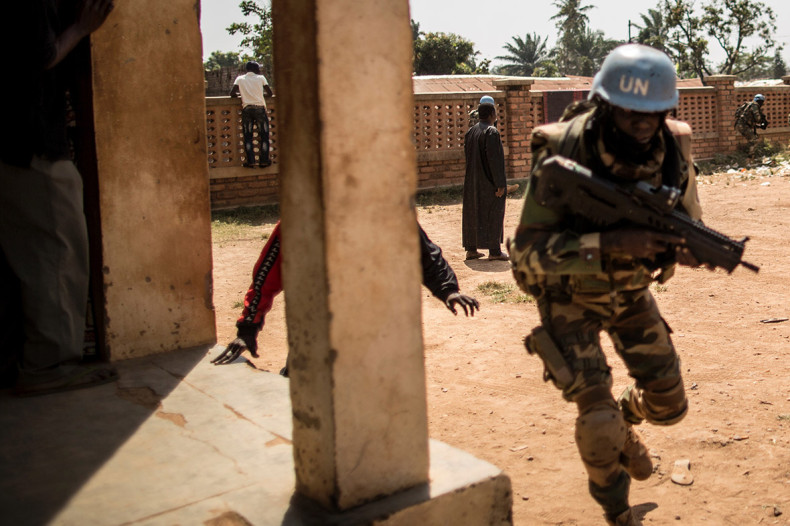 UN investigation: a conflict of interest?
Ban Ki-moon has been in office for nine years and two months.
"Where is the progress? It's 2016, and the Secretary-General speaks of planned measures to develop uniform standards of investigation across missions, to begin vetting large numbers of uniformed personnel, to develop guidance for Heads of Mission to refer criminal conduct," Mathurin said. "It all begs the question: how, exactly, has the UN dealt with 1000-plus sexual offence allegations made against its personnel since 2007? This is inertia masquerading as action."
According to Aid-free World, the fact the UN has to take both sides in criminal complaints made against the personnel who work for it, could be a conflict of interest.
"They cannot accept reports, grill accusers, interview witnesses, collect evidence and pass judgment on the 'credibility' of criminal complaints, while at the same time provide legal advice and assistance to victims. When UN peacekeeping personnel attack civilians under UN protection, the UN bureaucracy intercedes on behalf of both predators and prey. Nothing works: everything breaks down," Mathurin said.
Independent oversight board to avoid sexual abuse
As a solution to the issue, the Code Blue campaign has recommended a board of oversight, outside and independent of the UN Secretary-General and the bureaucracy, which would assume authority until the crisis is resolved and the system, fixed.
The oversight board which could consist of impartial judges and lawyers, experts on sexual violence, leaders in women's rights and child protection, knowledgeable military and police, would be nominated, appointed by, and reporting directly to the UN member states. The board would be supported by a dedicated technical team reporting directly to the board, also entirely separate from the UN bureaucracy. This could mean member states would be in absolute control.
Its mandate could be to follow the trail of each allegation made, with these professionals having complete access to every component of the UN structure, all information and every staff member involved with responding to an allegation of sexual exploitation and abuse against UN personnel. "The board would monitor activities and procedures in real time, identifying what goes right, what goes wrong, and where necessary, installing change on the spot," Mathurin explained.
With its information and knowledge, the board could then propose to all Member States a plan to reform, root and branch, the response to and handling of sexual exploitation and abuse.
"Only when a legally sound and functioning system is in place, only when Member States are absolutely certain that the bureaucracy is ready and able to implement their collective will, would control be returned to the UN bureaucracy."