Kenya: At least two shot dead in clashes with police as Raila Odinga returns to Nairobi
Police fired live rounds and tear gas to prevent Raila Odinga's convoy from making its way to Nairobi's main park so he could address supporters.
At least two people were shot dead in Nairobi as Kenyan police tried to disperse supporters of opposition leader Raila Odinga who had gathered to welcome him from a trip overseas. Police fired tear gas at a convoy carrying Odinga from Jomo Kenyatta international airport and used water cannon as they tried to stop it reaching the capital's main business district.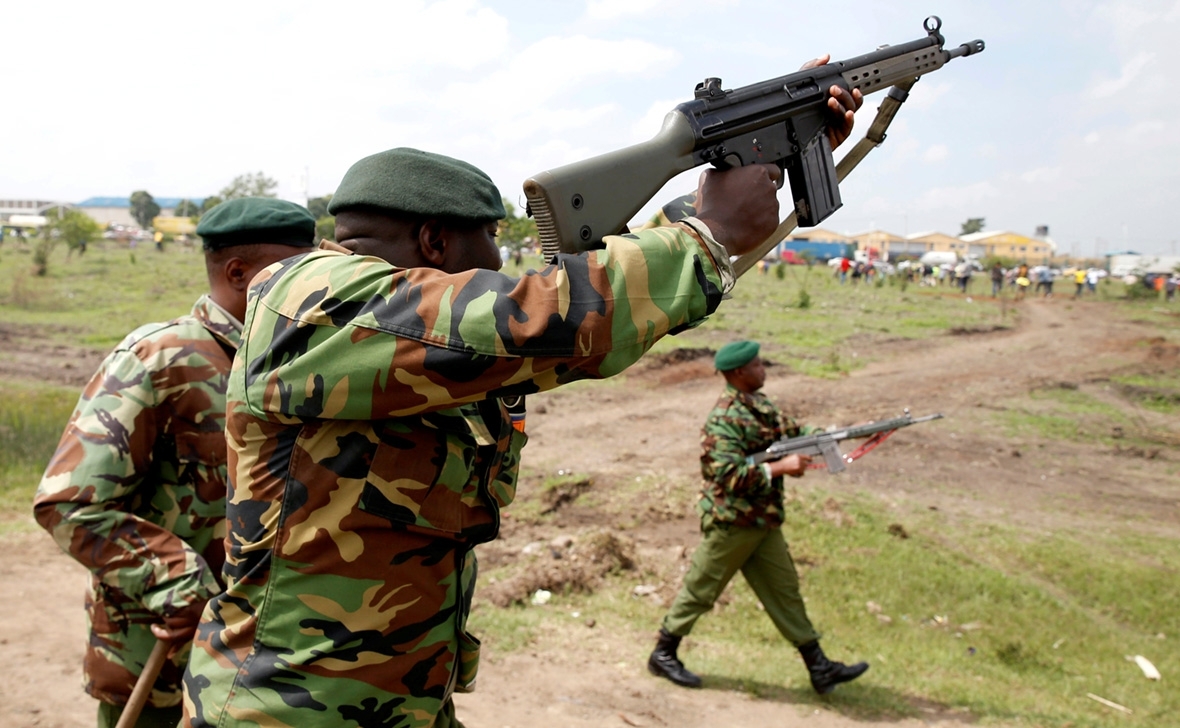 Kenya's police service said five people were killed by mobs for looting during "unauthorised" processions called to welcome Odinga back to the country.
Police fired live rounds and tear gas to prevent Odinga's convoy from making its way to Nairobi's main park so he could address supporters. Robert Mbui, the National Super Alliance (NASA) coalition MP for the Kathiani constituency, was hit by a car. Meanwhile, Rarieda MP and NASA lawyer Otiende Amollo said his car was shot at by police.
The deaths occurred as police and protesters fought on one of the main roads leading to the business district, a photographer who was at the scene said. A police cordon ringed Uhuru Park in the centre of the capital where Odinga was expected to address supporters and used tear gas on his supporters. Youths threw stones at officers. The confrontations were aired on live television.
Rights activists condemned the police actions, accusing officers of taking sides in the political crisis and violating the constitution by preventing opposition supporters from assembling.
Mwenda Njoka, the interior ministry spokesman, said he could not confirm the casualties, accusing the opposition supporters of blocking roads, burning vehicles and looting businesses along the route. "When the people are so unruly, you expect police to react to use reasonable force to get them out of the way," he told Reuters.
Odinga, who just returned from the United States, blamed President Uhuru Kenyatta for the violence. "My anger is with that guy called Uhuru Kenyatta. I went abroad... After you welcomed me well, he sent policemen to tear gas you, to beat my people, to fire bullets at them. Isn't this barbaric?," he told his supporters after driving to safety.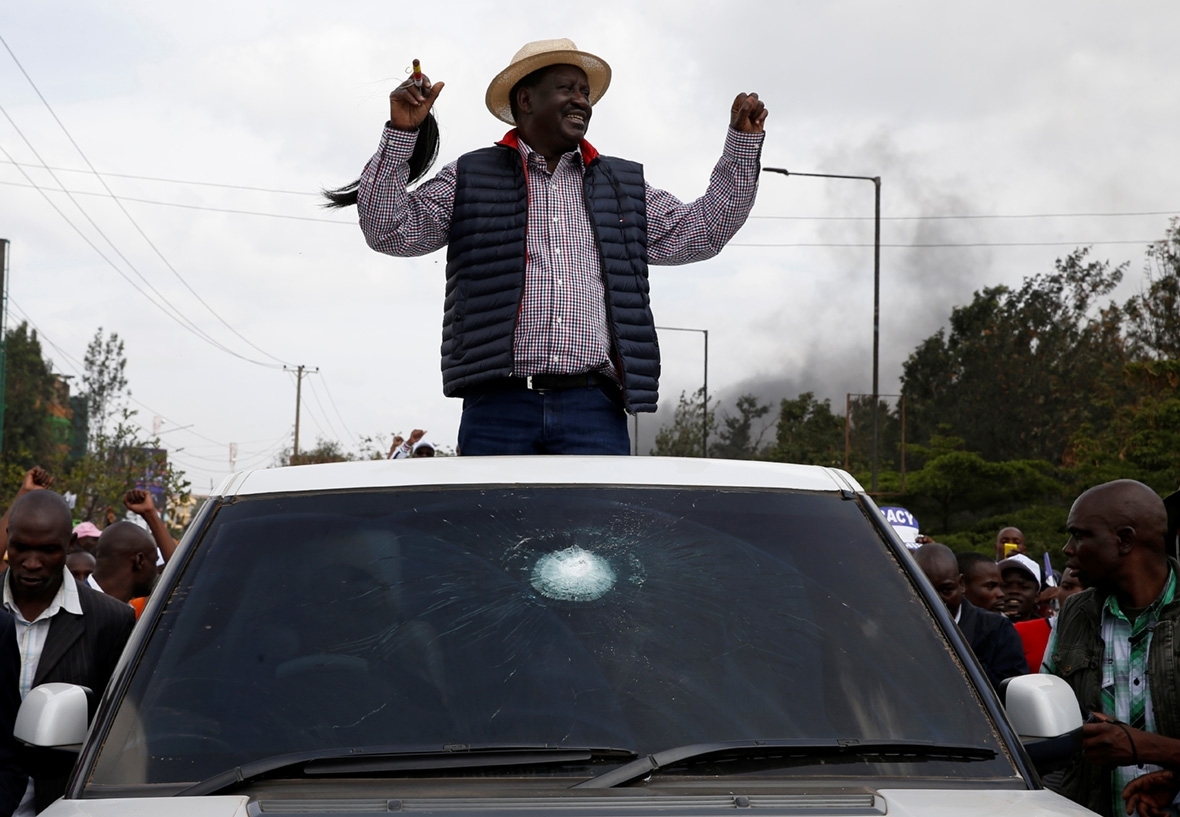 Odinga has called for a "National Resistance Movement" to protest against the outcome of a repeat presidential election last month which saw Kenyatta win a second, five-year term with 98 percent of the vote after Odinga boycotted the contest. Only 39 percent of registered voters took part. The repeat poll was ordered by the Supreme Court after it annulled the results of the August election, won by Kenyatta, over procedural irregularities. The court will rule on Monday on cases that seek to nullify the rerun election.
Kenya's prolonged election season has disrupted its economy. At least 70 people have died in bloodshed surrounding the two elections, the majority opposition demonstrators shot by police during protests.