Supporters of Kenyan opposition leader Raila Odinga took to the streets and engaged police in running battles after the Supreme Court unanimously upheld the re-election of President Uhuru Kenyatta in last month's repeat presidential vote, paving the way for him to be sworn in next week.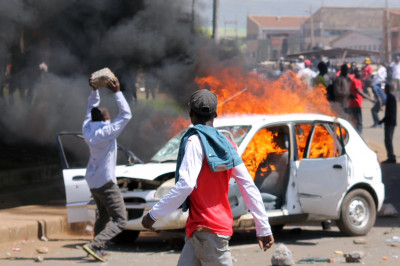 Although the opposition called for calm, at least two people were killed in protests. Kibera police chief Enoch Maloba confirmed that one protester was shot dead by anti-riot police. Residents of Kibera said three people were killed, including a 67-year-old woman and a young man, but there were conflicting reports as to who was responsible for the violence.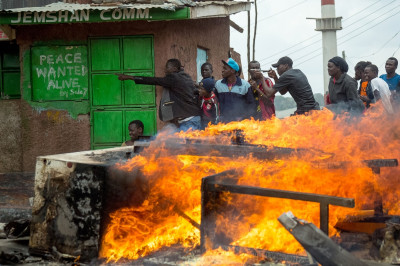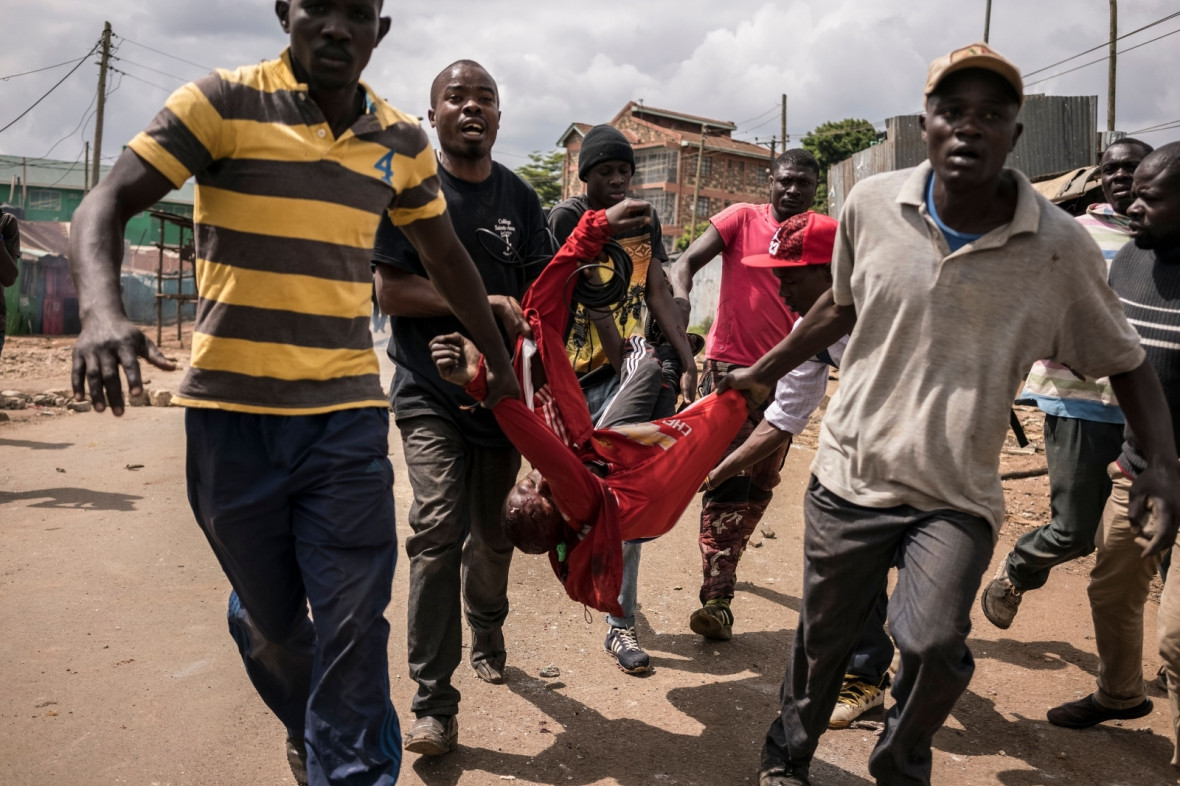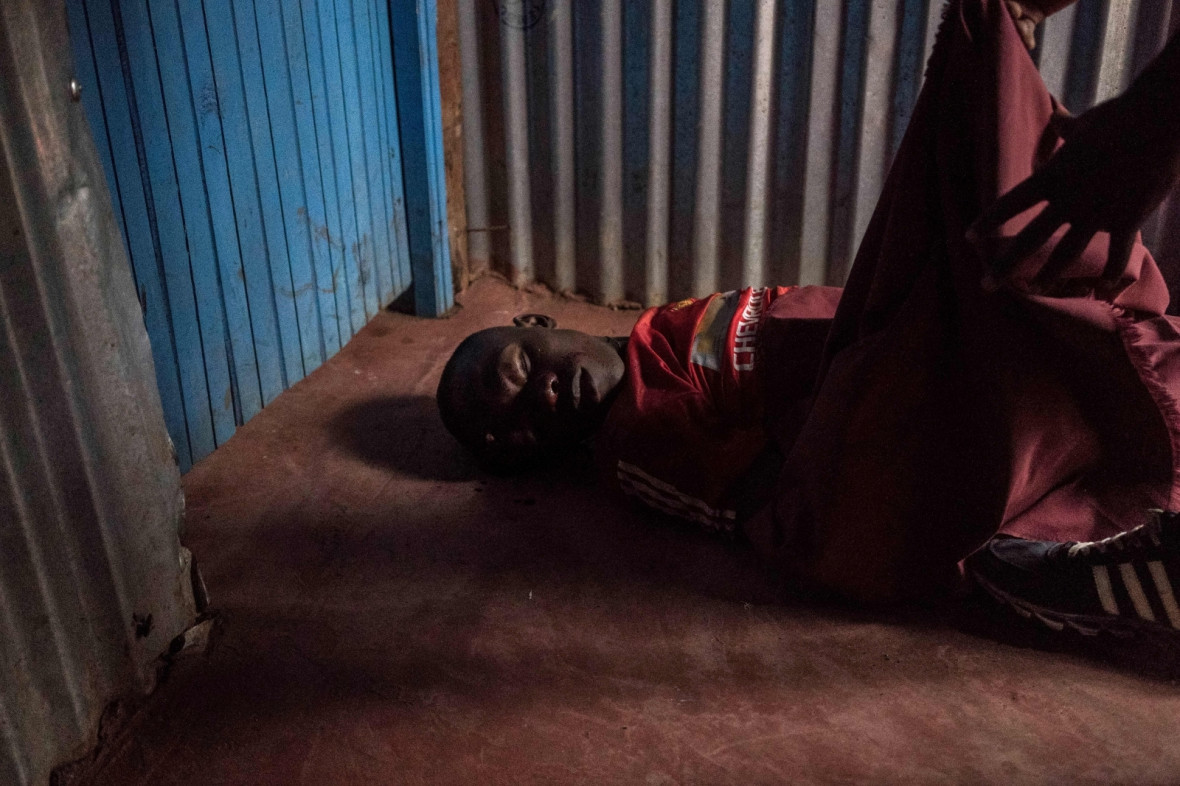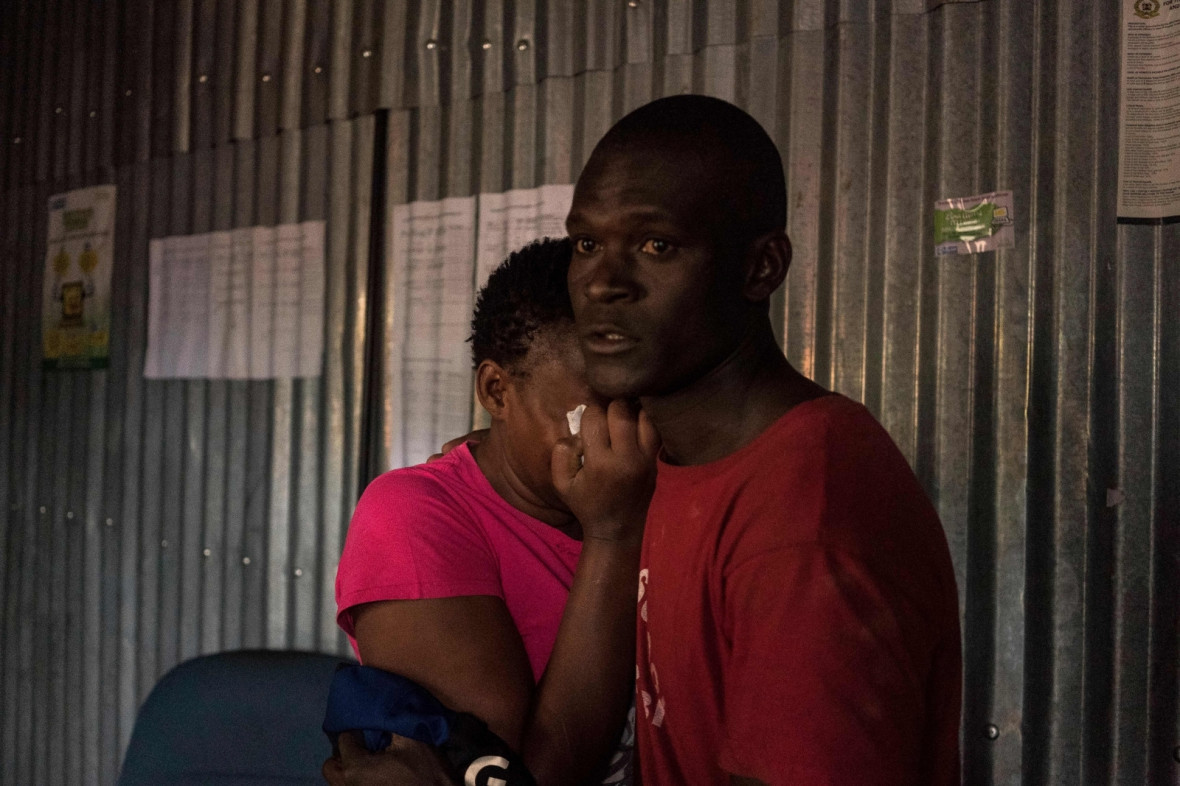 Some were injured in sporadic clashes in the Mathare district of Nairobi, where Odinga has strong support, and were taken to hospital by an ambulance. Tear gas was fired by police and stones thrown by protesters.
In western Kenya, Migori county police chief Joseph Nthenge said one person was shot dead by anti-riot police battling with protesters blocking a highway.
Kenya's Supreme Court upheld President Uhuru Kenyatta's re-election in a repeat vote that the opposition boycotted because it said electoral reforms had not been made. The decision appeared to put an end to a months-long political drama that has left dozens dead.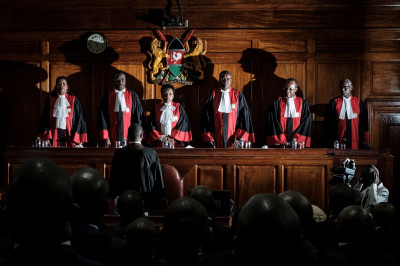 The ruling clears the way for Kenyatta's swearing-in on 28 November, but it is unlikely to end the worst political crisis in East Africa's most developed economy in a decade. In September the court had nullified the August presidential election over irregularitiesand ordered a new vote. It was the first time a court in Africa had overturned a presidential election.
Opposition leader Raila Odinga, whose legal challenge led to the nullification, had boycotted the repeat election and rejected Kenyatta's overwhelming win. In some opposition strongholds, the repeat vote could not be carried out amid unrest.
Odinga called the court decision no surprise. "We ... had repeatedly declared before this Supreme Court ruling today that we consider this government to be illegitimate and do not recognise it. This position has not been changed by the court ruling," Odinga said.
The opposition leader said the court's decision was "taken under duress. We do not condemn the court, we sympathise with it." He did not give details. There had been concerns about intimidation of the justices, who failed to muster a quorum to decide on a last-minute petition that sought to postpone last month's election. One justice's bodyguard was shot and seriously wounded hours before the expected judgment.
Police said at least four people were killed on Sunday in a Nairobi opposition stronghold. Odinga accused the government of being behind the killings, which followed at least five deaths on Friday as police tried to disperse opposition supporters. Odinga put the death toll in violence since he returned to Nairobi on Friday from an overseas trip far higher, at 31.
Dozens of people have been killed in clashes since the August vote. This weekend's death toll brings the number of who people have died in the political unrest to around 100 – or many more according to unofficial figures – the majority opposition demonstrators shot by police during protests.