Kerry Washington turns 40 today (31 January), which means she's now been in the acting game for more than half of her life. With that in mind, IBTimes UK has opted to look back over her career from her humble beginnings in Save The Last Dance to her critically acclaimed work in drama series Scandal in honour of her milestone birthday...
Save The Last Dance
Despite starring in coming-of-age drama Our Song back in 2000, it wasn't until the following year when she appeared in dance film Save The Last Dance that she was propelled into the limelight. Appearing alongside Bianca Lawson, Sean Patrick Thomas and Julia Stiles, Washington portrayed Chenille, a teen mother and sister to love interest Derek (Thomas).
Other works
After Save The Last Dance, she starred in television series such as Law & Order, 100 Centre Street and Boston Legal. She also provided the voice for Princess Shuri in animated show Black Panther. In between stints on the small screen, Washington continued her work on the big screen too, featuring in films like Ray, The Last King Of Scotland, Mr & Mrs Smith, Fantastic Four and its sequel.
On stage
Washington made her Broadway debut in 2009, in a production of David Mamet's play Race. She acted alongside Richard Thomas, James Spader and David Alan Grier.
Django Unchained
More recently, she appeared in Quentin Tarantino's western comedy-drama Django Unchained opposite Leonardo DiCaprio, Christoph Waltz and Jamie Foxx. In the film, she plays a character named Broomhilda, who is separated from her husband Django (Foxx) when they are forced into slavery and sold to different businessmen.
Activism and GLAAD Vanguard Award
Throughout her career, Washington has regularly used her platform to be a supporter of female-related health programmes, gay rights and emotional support groups for women and girls who have been abused. In 2013, she was made an honorary chairperson of the GLSEN Respect Awards and in March 2015, she received the GLAAD Vanguard Award.
Scandal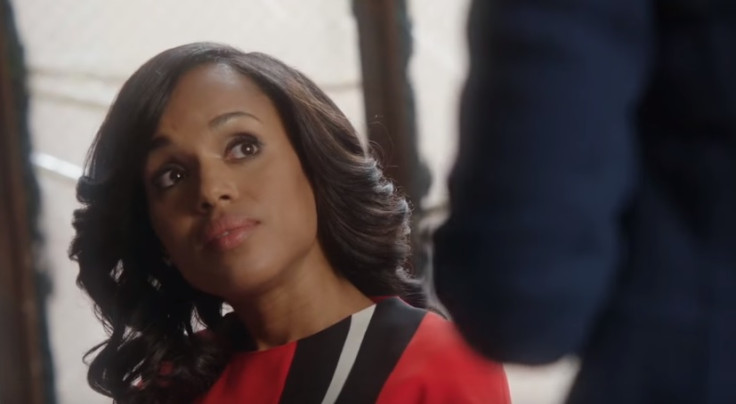 It was in 2012 however, when Washington really found superstardom. In the hugely popular TV series Scandal, written by Grey's Anatomy creator Shonda Rhimes, she stars as Olivia Pope, a hard-to-please crisis manager who specialises in politics-related cases.
Having made her name helping current president Fitz Grant (Tony Goldwyn) reach the White House, a risque romantic entanglement leads her to start her own firm Pope & Associates that aims to help people whom Pope thinks truly deserve her expertise. But of course, when you're dabbling in things as difficult to juggle as politics, love affairs and the media... nothing ever runs smoothly.
The show has seen her nominated for two Primetime Emmys, a Screen Actors Guild award and a Golden Globe. Its sixth season started just last week on ABC and continues every Thursday at 9pm PT.
For more entertainment news follow A-List on Twitter @Alistinsider