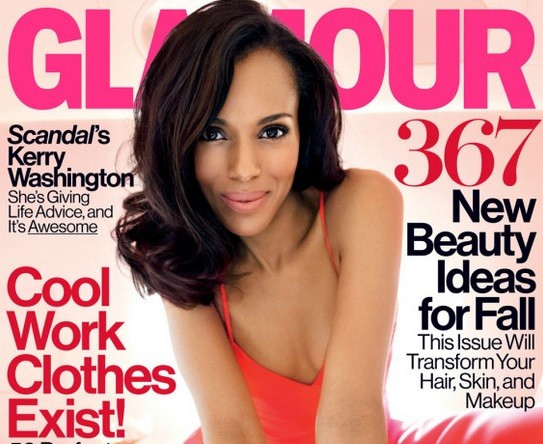 Kerry Washington has opened up for the first time about her decision to get married in secret.
The star of ABC's red-hot White House drama Scandal tied the knot to NFL star Nnamdi Asomugha in June in Hailey, Idaho.
Washington's parents, Earl and Valerie Washington, reportedly served as witnesses. The groom's sister, Chisaraokwu, officiated.
In the October issue of Glamour magazine, which features her on the cover dressed in a strappy pink Dior dress, the 36-year-old actress reveals why she went to such great lengths to conceal her big day from the press.
"I learned through experience that it doesn't work for me to talk about my personal life," she tells the publication.
Washington, who was previously engaged to actor David Moscow, admits in the interview that she hated the media attention she received while were dating.
"I couldn't just turn around and say, 'I only want to talk about the good stuff, not the bad stuff'. So I just thought, 'OK, no more'."
Although her married status is now public knowledge, Washington has no plans to reveal any more information.
"I'm walking around with my ring. And when people say congratulations, I say thank you. But I'm going to continue to not talk about it and just let it unfold," she says.
Washington also discusses falling in love with fashion and what her parents think of her career.
In the accompanying photoshoot, the Django stars poses in a series of glamorous ensembles.
In one image, she wears a short knitted dress while reading a copy of the 'Scandal' newspaper on a private jet.
Another sees her boarding the plane in a red gown and killer heels.