Werder Bremen have moved to quash talk of Chelsea's Kevin de Bruyne's unrest at the club, after the Belgian said he was finding it difficult to settle at the Bundesliga side.
De Bruyne moved to Bremen during the summer in a season-long loan deal, and has scored three goals in seven appearances for the club.
But the 21 year said that since his switch from Chelsea, he has failed to settle and reveals he misses the warmth of his former side Racing Genk.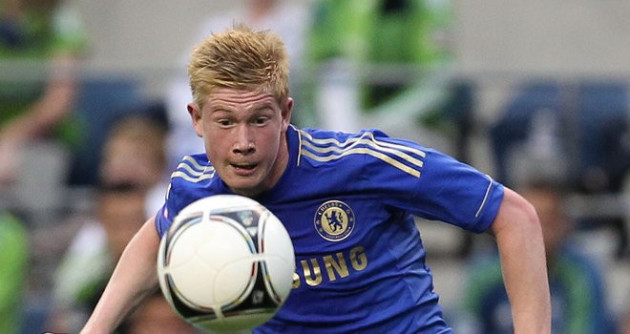 "I miss the warmth and atmosphere of Racing Genk. Germans are a little stiffer, more serious. Werder Bremen is a family club, but it can still be difficult," said De Bruyne.
The midfielder joined Chelsea last summer, but made an immediate move to Germany for the season, and De Bruyne has denied he meant to criticise his current playing environment.
"In the translating process, some things obviously went wrong," De Bruyne claimed on Twitter.
"I really am happy in Bremen and I'm fully adapting to the German mentality.
"I'm here to learn and I'm learning each and every day, I only said that I miss my friends and my life in Belgium, but I certainly didn't say that I am unhappy here."
Bremen coach Schaaf says De Bruyne contacted him to explain his comments and commit himself to the cause.
"Kevin called me to clarify the situation which had arisen after he gave an interview to a Belgian newspaper and this was translated by German media," said Schaaf.
"It was a positive chat and it was important that he called me.
"It is true that Kevin has not yet really clicked with Bremen. It is his first spell abroad and he feels detached from his circle of friends in Belgium.
"Kevin has assured me that he does not have any problems with the club or his team-mates."
De Bruyne is set to be part of Chelsea's future, and is expected to return next summer to the cub to resume his career in west London.
Romelu Lukaku and Thibaut Courtois are among those Chelsea's youngsters who are currently undergoing loan spells elsewhere, with both players enhancing their reputation and experience.