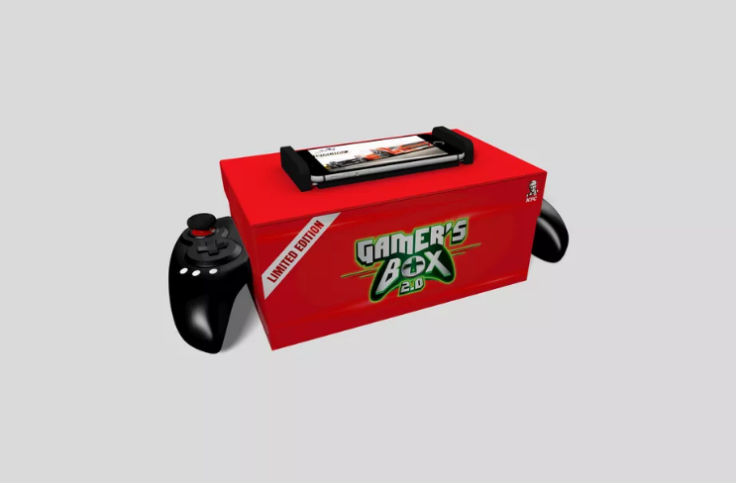 Fresh off of the bizarre reveal of a 'KFC Phone', the chicken shack is back in the technology realm with an equally baffling "Gamer Box 2.0" - a takeaway tub full of fried chicken that doubles up as a Bluetooth gaming unit for your smartphone.
The weird gadget is the result of a collaboration between KFC and Mountain Dew, with the latter company contributing its signature beverage as part of the deal.
The more intriguing part, however, is the Bluetooth game controller that awkwardly bookends the box. The Switch-like split controller is designed to play games on a smartphone that can be wedged into a dock on the top of the chicken container after you've removed the Mountain Dew can.
The takeaway contraption appears to be exclusive to KFC India, with poultry fans able to win a box of their own by commenting on either of its creators' social pages on Facebook, Twitter and Instagram.
Unfortunately there are only 10 boxes to go around and it won't be available in stores, so the chances of actually getting your hands on a chicken-gaming combo is likely to be very low.
Thankfully BGR India managed to do just that, although its hands-on video (embedded below) doesn't show the fried chicken goodness inside. Presumably someone ate it.
As for the China-exclusive KFC smartphone, units of the retooled Huawei Chang Enjoy 7 are expected to reach 5,000, offering chicken lovers have a much better chance of showing of their passion for Zinger Towers through tech. The phone even has an app that lets you control playlists in nearby KFC restaurants.