Lamar Odom is reportedly upset that American reality television star Khloe Kardashian is dating NBA star James Harden.
The 31-year-old Keeping Up With The Kardashians star had filed for divorce from Odom in December 2013, after four years of marriage, citing irreconcilable differences.
Their marriage first hit the rocks when a video surfaced, showing Odom rapping about how he cheated on Kardashian. He was also allegedly not willing to take professional help for his drug addiction.
"The relationship is a slap in the face to Lamar," a source told OK! magazine. "He and Khloe essentially broke up because he was cheating and now she's with a man who's notorious for being a womanizer!"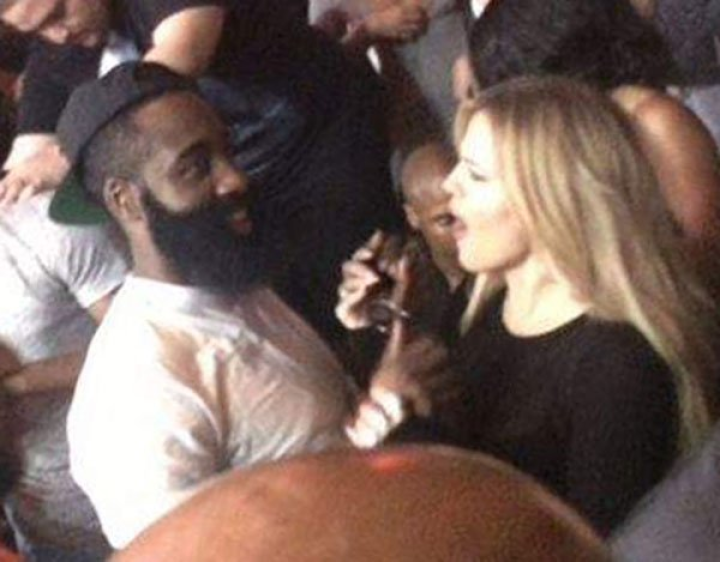 "Lamar told her 'He's worse than I ever was,' and Khloe couldn't take it," the insider added. "She called him a hypocrite and told him to back off.'"
The couple's romance is "tearing Lamar apart. He feels like this upstart came out of nowhere and stole his life."
The insider revealed that Odom is planning to write a tell-all book.
"He's got some real dirt on the Kardashians. It's not something he would have considered before, but his career and love life are in tatters, and he feels he's got nothing to lose," the source said.
Recently, during an interview with In Touch magazine, Odom admitted that he is still in love with Kardashian.
"That woman is my wife. Without the ring on my finger. [Even] with her picture being taken with another man, that woman is my wife," he said.
"She's [my] soul mate," Odom continued. "I can't control it. We'll never part. I would never consider myself serious with another woman. To sum it up, if a man is attempting to court Khloé, he's probably wasting his time."
He said that seeing Kardashian with other men "is weird. And the weirdest part about it is because I really know how she feels about me."