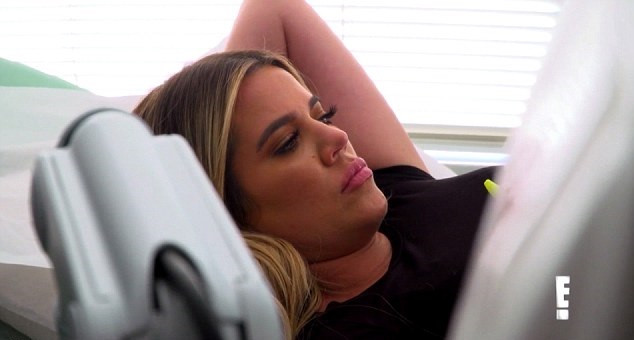 Khloe Kardashian has opened up about her fears about not being able to fall pregnant.
The Keeping Up With The Kardashians star paid a visit to a fertility doctor for an ultrasound and received shocking news.
In a clip from the E! reality show, Dr. Huang tells Khloe: "What we're looking at is [if] there's nothing that's going to get in the way of a healthy pregnancy...These are follicles, these hold eggs, so this is just giving you an idea of how young your ovaries are. There are fewer follicles than I anticipate for a normal 32-year-old."
Reacting with horror she responds: "Shut the f*** up! This is definitely not at all how I thought this appointment was going to go. What if I can't get pregnant?"
The TV star is currently dating basketball star Tristan Thompson and has already discussed marriage and children with him.
"Yes I would [accept his proposal] ... I have never been in this type of love ... I would love to have a family. We've talked about it," she revealed.
"He [already] is a father, and I know for a fact that he would be an impeccable father. I definitely want to be a mom. But I don't put the pressure on it. It's not like, the clock is ticking. I feel in my soul it will happen."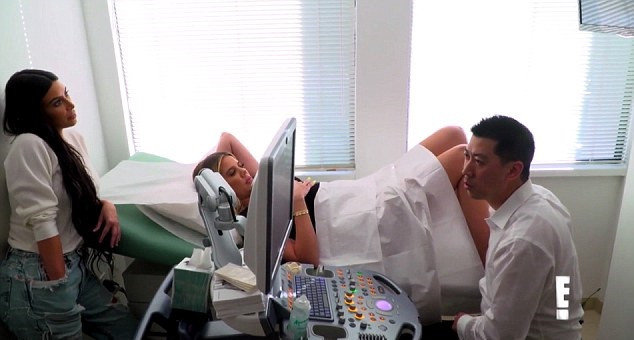 With her romance with the Cleveland Cavaliers power forward going strong, Khloe added: "I am really excited about my future."
And a source close to the couple claims wedding bells are in the air.
"She definitely wants a big family. She wants multiple kids! ... They'll almost certainly get engaged before the end of summer."
Khloe and Tristan, who is currently playing in the NBA Finals, have been dating since late last year.