Noel Gallagher has donated all the profits from Don't Look Back In Anger to the Manchester Relief fund amid claims he was never invited to attend the concert.
The former Oasis singer faced a backlash on social media for being a no show at the the One Love benefit concert for Manchester on Sunday in honour of the victims of the terror attack at the Manchester Arena which left 22 people dead.
It was widely speculated that an Oasis reunion might be on the cards as brother Noel and Liam were tipped to perform their track Live Forever. But while Liam Gallagher made a surprise appearance on stage with Chris Martin he later tweeted a vitriolic message slamming his brother for failing to attend the gig.
He tweeted: "Manchester id like to apologise for my brothers absence last night very disappointed stay beautiful stay safe LG x. 'Noels out of the f***ing country weren't we all love get on a f***ing plane and play your tunes for the kids you sad f***.' [sic].
However it has since emerged that Noel had not been invited to attend the event by organisers Chris Martin or Scooter Braun.
"Noel has been getting a real bashing for not being at the gig, which is totally out of order,"' a source told The Sun. "He's been hugely supportive of the cause but hasn't gone public as, in his mind, it's not about him. The fact he wasn't asked to even perform at any point by any of the organisers makes a mockery of Liam's claims."
A series of tweets by Chris Martin appeared to make matters worse as the Coldplay singer thanked Noel for giving him his 'blessing' to perform Oasis songs at the One Love Manchester benefit concert without explaining why he didn't attend.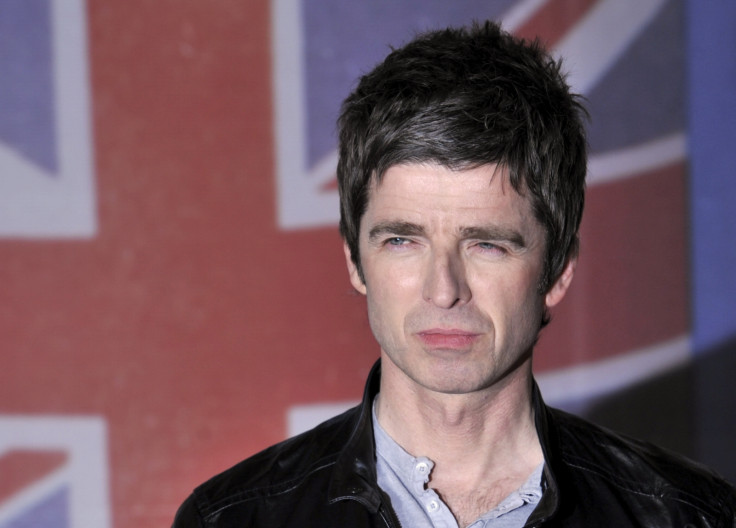 He wrote: "1/ thank you @noelgallagher for giving your blessing and encouragement to play don't look back in anger and live forever on sunday ...
"2/ everyone knew in advance you couldn't be there physically, so thank you for being there in spirit ... 3/ and for lending us those incredible songs. love cm (sic)."
While Noel has kept his silence over the backlash he has decided to donate all proceeds from his hit song Don't Look Back In Anger to the We Love Manchester campaign.
The song has become poignant for the people of Manchester having been played at the funerals of many of the victims.
A spokesperson for SB Projects, Live Nation, Festival Republic and SJM Concerts told MailOnline: "Sunday's concert was a huge success and we are all dismayed that there is negativity aimed towards Noel Gallagher.
"Neither Noel nor Oasis were ever going to perform. We were extremely pleased when, last week, Noel not only gave his blessing for us to use his songs, but also told us that he was donating his royalties from Don't Look Back In Anger to the fund.
"Let's keep the positivity please. One Love Manchester."
Ariana Grande returned to Manchester to host the benefit concert to raise money for the victims and the families affected by the attack at Manchester's MEN arena on 22 May.