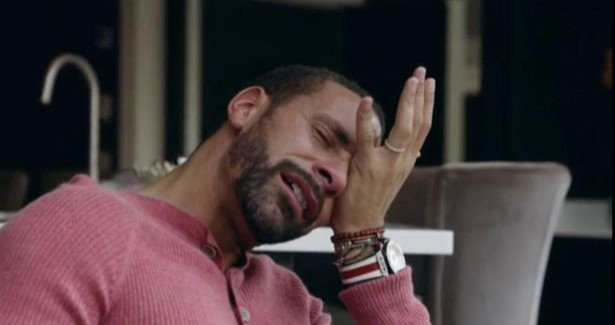 Football star Rio Ferdinand is to open up about his struggle to cope with his wife's death in a new book titled 'Thinking Out Loud: Love, Grief and being Mum and Dad.'
The former England player's partner Rebecca died in May 2015 aged just 34, after a short battle with breast cancer.
Ferdinand first spoke publicly about his loss in the heart-breaking BBC documentary 'Being Mum and Dad', in which he provided an insight into his life as a single parent and his battle with depression.
The football star broke down as she described his struggle to come to terms with Rebecca's loss and ensure his children were able to share their memories of her.
The ex-Manchester United defender said that his own difficulties in talking to his children about their mother's death prompted him to write the book to encourage men to express their emotions after loss and to open up about mental health issues.
He told the Sun: "I didn't know what to say to my children, I felt I didn't have the answers for them, but I wanted to know what they were thinking and feeling, I wanted to reach them.
"Gradually over time we've found our way, it's been a hard journey and I've had to learn to find ways of asking for help and talking about it.
"I really hope that in writing this book it might help other people who know someone close is going to pass away through illness, who have lost loved ones or who've experienced some kind of loss, find their way through it too."
Ferdinand also reveals that he has greater sympathy for those who contemplate suicide and credits his support network and his children for keeping him inspired to go on.
"That's why a network of people around you is so important. And I was fortunate to have that and also having my kids as inspiration to make sure I get up and do things and try and make things work.
"Some people aren't afforded that, some people haven't got that, and that's when I started to become a bit more sympathetic when people do go to places that are dark places.
"I used to look at people or read stories and think, how can you be so selfish and commit suicide or attempt to commit suicide or whatever.
"But I can actually sympathise now because I understand that you get to places where you think, if I didn't have that network of people or my kids who I use as an inspiration to be able to get up and think straight, I can understand that."