Khloe Kardashian's Boyfriend French Montana Has 'Great Chemistry' With Kanye West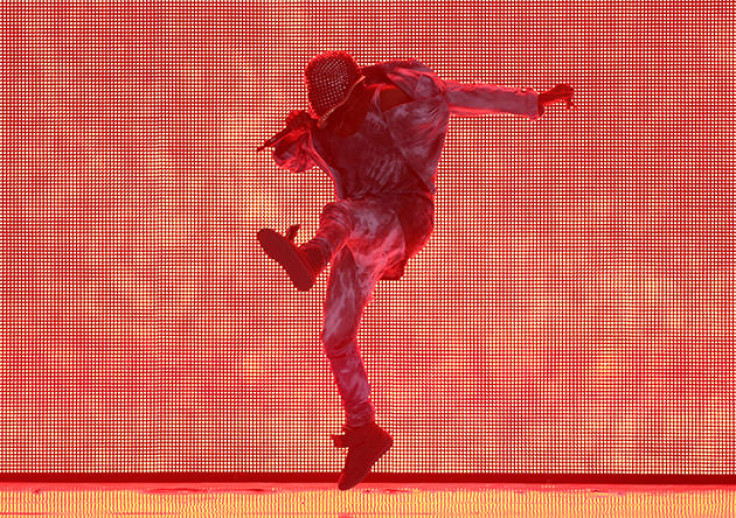 Kanye West and Khloé Kardashian's new boyfriend French Montana are buddies now.
Kanye apparently shares a close bond with French, and is overseeing his upcoming album.
The Moroccan-born, Bronx-based rapper, who started dating the 30-year-old reality TV star in April, claims that he talks to the New Slaves hit maker, who is married to Khloé's sister Kim Kardashian, "about everything" and they have a "great relationship."
The 29-year-old rapper told Complex magazine: "That's Kanye, man, we just sit down and talk about everything's that going on with hip-hop... this and that."
Kanye is also helping French with his music career.
The Pop That rapper said: "Kanye's overseeing the production of my entire album. I just wanna give my fans what they know me for. I don't want to change with what people are following."
He added: "We did like, four songs."
French also claims that Kanye, 37, almost signed him to his record label a few years ago.
He said: "Kanye was actually going to sign me. Since around that time, we both had great chemistry and a great relationship."
French is the first person Khloé has dated since filing for divorce from her husband of four years, Lamar Odom, in December.
She recently admitted: "French is just what I need right now."
© Copyright IBTimes 2023. All rights reserved.