Kim Dotcom's upcoming Mega website has had its domain name seized by the African nation of Gabon, with a government minister saying his country will not be used as a base for copyright infringement.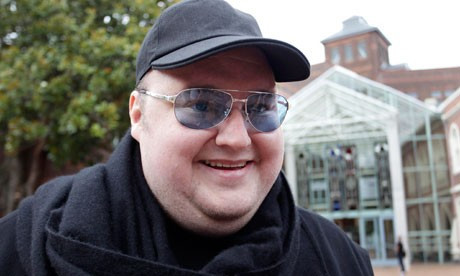 Dotcom, whose file-sharing website Megaupload was seized and shut down by the FBI in January, is set to launch the new Mega site on 20 January, 2013. However, Gabon's communication minister Blaise Louembe, the African country where Me.ga is registered, has instructed his departments to "immediately suspend the site," to "protect intellectual property rights" and "fight cyber crime effectively."
Louembe added that "Gabon cannot serve as a platform or screen for committing acts aimed at violating copyrights, nor be used by unscrupulous people."
Dotcom took to Twitter late on 6 November to blame the US government and media company Vivendi for the African country's decision to suspend the Me.ga domain, saying the move was "the reach of US and Vivendi".
The Vivendi link comes after a Numerama article last week which revealed that the TLD (top-level domain) of Gabon is administered by Gabon Telecom, a wholly-owned subsidiary of the Vivendi entertainment group.
Dotcom reassured his 150,000 followers, tweeting: "Don't worry. We have an alternative domain. This just demonstrates the bad faith witch hunt the US government is on...Gabon Minister used time machine to analyze legality of the future Mega. Verdict: Cyber crime! Gets $5 award from FBI."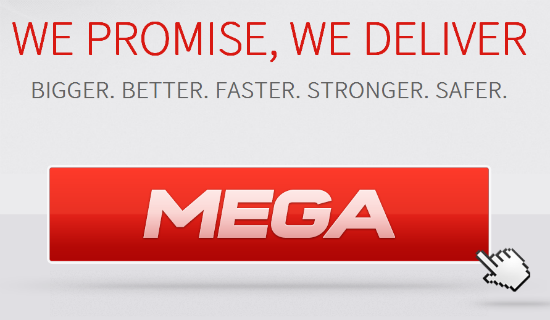 We are the real pirates
Just hours after Louembe said Gabon would move to suspend Me.ga, the site appeared to have been taken over by a group called Omega, which is routing the address through France and to twitter.com/o, which has amassed more than 11,000 followers overnight and began by quoting German philisopher Max Stirner:
"Art is the beginning, the Alpha of religion, but is also its end, its Omega," adding: "A happening is happening...Say goodbye to me.ga and hello to o.me.ga."
The account then tweeted a photo taken of Dotcom while in police custody earlier this year.
Speaking to the TorrentFreak website, Omega appears to have little respect for Dotcom, stating: "We're pure in a diogenist way, we're the true pirates, the true anarchists. Kim Dotcom is only taking advantage of us all, he is a megalomaniac with lawyers here to take advantage of us all, the nobodies, the artists he wants to profit from."
Omega added that Dotcom is "no better nor worse than Universal. He himself is an industry, only here to pollute."
The group went on to say it had control of the Me.ga domain and was prepared to sell it, saying they will "entertain offers from @KimDotcom's enemies in the millions of dollars (or bitcoins)"
Omega added: "Shall @UMG [Universal Music] buy the Me.ga doman name we will donate not 1% but 10%of the proceeds to FOJEGA the Forum des Jeunes du Gabon [Gabon Youth Forum]."
As o.me.ga is also operating from a Gabon domain, it will be interesting to see how long the domain lasts and whether Minister Louembe will take the same anti-copyright infringement stance he took against Dotcom's Me.ga site.