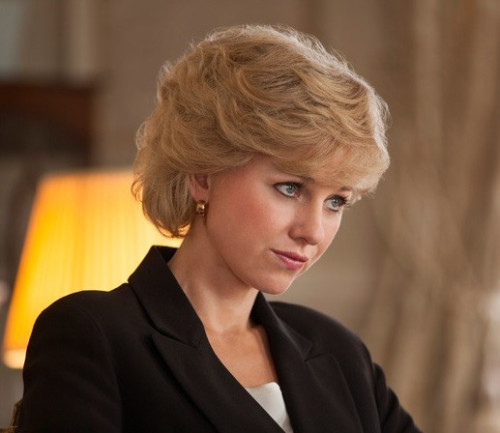 Its awards season in Hollywood and with the memory of Jacqueline Bisset's incoherent Golden Globes speech happily behind us, there are the Screen Actors Guild Awards and the Oscars yet to come.
But there's also one award that nobody wants to win – The Golden Raspberry, which celebrates the very worst in cinema.
A spoof of the Oscars, the 34th annual Golden Raspberry Awards sees the likes of reality TV star Kim Kardashian, Oscar nominee Naomi Watts and Oscar winner Halle Berry, placed in the same categories, winning nominations for the not so coveted award for worst actress of the year.
Two-time Academy Award nominee Watts has been nominated for the dubious accolade for her roles in the widely derided Diana and Movie 43.
The Keeping Up With the Kardashians star, meanwhile, wins the nomination for Worst Supporting Actress for her appearance in Tyler Perry's Temptation.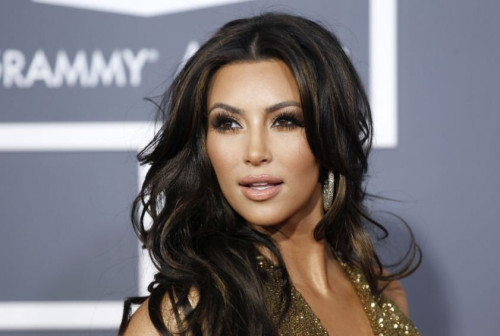 And the reality star is in good company, competing against Lady Gaga, Salma Hayek, Katherine Heigl and Lindsay Lohan in the category.
Lohan has been nominated in both the Worst Actress and Worst Supporting Actress categories for her performance in The Canyons, In-App-Propriate Comedy and Scary Movie 5.
But it's Adam Sandler's Grow-Ups 2 that looks like sweeping the boards, with eight nominations, including Worst Picture, Worst Sequel, Worst Screenplay and Worst Ensemble Cast.
Sandler is also nominated for Worst Actor, while his co-stars Taylor Lautner and Hayek, will compete for Worst Supporting Actor and Actress respectively.
The comedy sequel also wins a nod for director Dennis Dugan in the Worst Director category.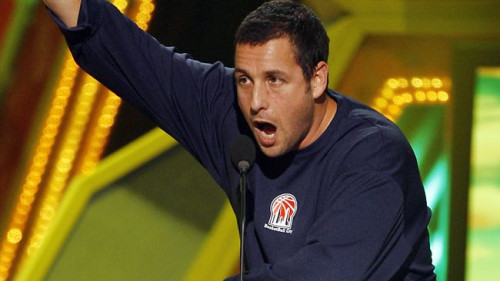 47-year-old Sandler already has the rare distinction of winning the most Razzies in the awards show's history, after his movie Jack and Jill won 10 trophies in 2011.
Other Worst Picture nominees include Disney's big budget flop The Lone Ranger starring Johnny Depp, Scary Movie 5, Will Smith's sci-fi movie After Earth, Runner Runner and The Host.
The Razzie nominations are announced a day before the Academy Award nominations and the ceremony, also takes place a day before the Oscars on 1 March.
34th ANNUAL RAZZIE AWARDS: FULL LIST OF NOMINEES
WORST ACTRESS
Halle Berry: Movie 43, The Call
Selena Gomez: Getaway
Lindsay Lohan: The Canyons
Tyler Perry: A Madea Christmas
Naomi Watts: Diana, Movie 43
WORST SUPPORTING ACTRESS
Lady Gaga: Machete Kills
Salma Hayek: Grown Ups 2
Katherine Heigl: The Big Wedding
Kim Kardashian: Tyler Perry's Temptation
Lindsay Lohan: In-App-Propriate Comedy, Scary Movie 5
WORST ACTOR
Johnny Depp: The Lone Ranger
Ashton Kutcher: Jobs
Adam Sandler: Grown Ups 2
Jaden Smith: After Earth
Sylvester Stallone: Bullet To The Head, Escape Plan, Grudge Match
WORST SUPPORTING ACTOR
Chris Brown: Battle Of The Year
Larry the Cable Guy: A Madea Christmas
Taylor Lautner: Grown Ups 2
Will Smith: After Earth
Nick Swardson: A Haunted House, Grown Ups 2
WORST REMAKE, RIP-OFF or SEQUEL
Grown Ups 2
Hangover III
The Lone Ranger
Scary Movie 5
Smurfs 2
WORST PICTURE
After Earth
Grown Ups 2
The Lone Ranger
A Madea Christmas
Movie 43
WORST DIRECTOR
The 13 People Who Directed Movie 43
Dennis Dugan: Grown Ups 2
Tyler Perry: A Madea Christmas, Temptation
M. Night Shyamalan: After Earth
Gore Verbinski: The Lone Ranger
WORST SCREEN COMBO
The Entire Cast of Grown-Ups, 2
The Entire Cast of Movie 43
Lindsay Lohan & Charlie Sheen: Scary Movie 5
Tyler Perry & EITHER Larry the Cable Guy OR That Worn-Out Wig & Dress: A Madea Christmas
Jaden Smith & Will Smith on Planet Nepotism: After Earth
WORST SCREENPLAY
After Earth: Screenplay by Gary Whitta and M. Night Shyamalan, Story by Will Smith
Grown Ups 2: Written by Fred Wolfe & Adam Sandler & Tim Herlihy
The Lone Ranger: Screen Story & Screenplay by Ted Elliott, Justin Haythe & Terry Rosso
A Madea Christmas: Written by Tyler Perry
Movie 43: Written by 19 Screenwriters