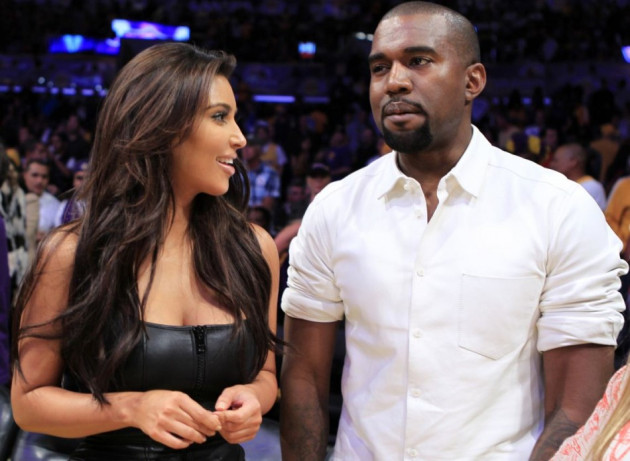 American reality star Kim Kardashian's beau Kanye West has stated that he will never marry Kardashian. "Kanye is telling friends that he'll never marry Kim. He has no need or desire to make their relationship official in the eyes of the law,"a source close to West stated. He has apparently also informed her of the same.
"Kanye prefers the idea of them as 'partners'. He sees marriage as outdated and he's all about embracing the modern and the new. He doesn't feel like he has to marry Kim just because they have a [daughter, Nori] together," the source added.
Meanwhile, reports also suggest that Kardashian herself is not very interested in walking down the aisle after her divorce with Kris Humphries.
"Kim feels like she's been there, done that when it comes to a big, splashy wedding. She used to be so much more into the fame game, but now that she's drifting away from the family and trying to do her own thing, she's becoming more adamant about doing things on her own terms and keeping it low-key. It took her a while to learn the value of privacy, and to abandon the idea of another over-the-top wedding, but she's getting there thanks to Kanye's influence. Plus, she can't help but remember the humiliation she suffered after her "fairy tale wedding" to Humphries ended in divorce," says the source.
The Kardashian family matriarch Kris Jenner is all praise for West and had stated that he is a great person.
"When someone lives down the hall, I see somebody who's -- I love him so much. He's such an amazing boyfriend to Kim and a great dad and a wonderful person," Jenner gushed.
She also appreciated the fact that he graced the final episode of her talk show Kris.
"I got to sit down with him for an entire hour, and I think people saw this other side to him," she said.