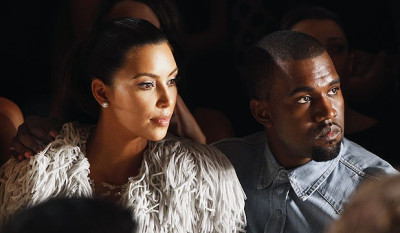 They are one of the world's most famous couples, so news that Kim Kardashian and Kanye West are expecting their first child was always going make headlines across the globe.
The 32-year-old reality star confirmed she is pregnant with her first child after her rapper beau gave the game away during a gig.
While the soon-to-be parents are still celebrating their baby news, the world is months ahead.
Speculation about every aspect of the pregnancy is already rife. From what the baby will look like down to if their child will make an appearance on the hit show Keeping up with the Kardashian's .
But above all, the question on fan's lips is what the couple will name their baby.
Although close friends Jay Z and Beyoncé named their daughter Blue Ivy, it has been suggested that West amd Kardashian may opt for a more traditional moniker.
Sources have also hinted that the duo may pay tribute to West's late mother by naming the child Donda if it's a girl.
IBTimes UK has put together a few suggestions for baby names that the couple just might like.