The countdown is almost over as teen queen Kylie Jenner will finally turn 18 on 10 August. It is a huge milestone for the reality star who has grown up in the spotlight and the glare of the camera since she was 10 years old. Although the youngest in the Kardashian and Jenner clan, Kylie is fast becoming the most popular member of the family and is on course to overshadow the success of her sisters.
In 2007, Kylie was a typical pre-teen and embodied the girl-next-door look, often seen in cutesy girlie dresses and certainly without layers of contoured make-up on her face. In the early of days of Keeping Up With The Kardashians, the family's reality series, the bulk of attention focused on the dramas of Kylie's older siblings, most notably Kim Kardashian.
However, that began to change gradually over the years and the audience was given a window into pivotal moments throughout Kylie's childhood such as that awkward birds-and-the-bees talk given to her by Khloe Kardashian. Soon enough, Kylie was making a name for herself outside of the show, with rumours circulating about her alleged romance with Will Smith's son, Jaden Smith.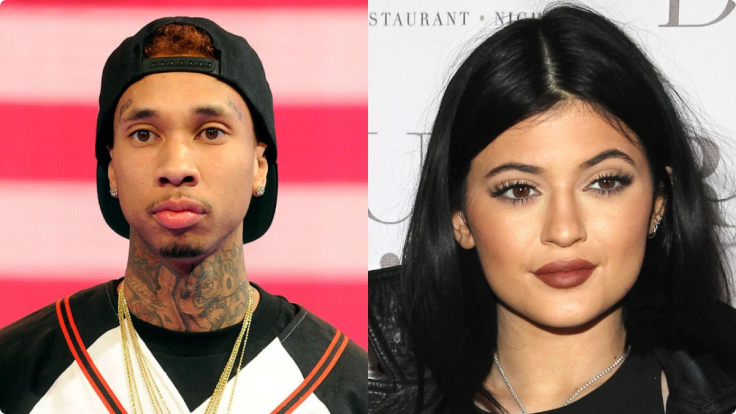 Their relationship was never confirmed but the cool circle of friends they hung out with were among the fleet of young faces tipped as the next generation of Hollywood. At this point, Kylie was coming into her own but her path to fame and the scandals that followed somewhat resembled the lives of her siblings.
Explaining how she deals with the fame game and constant scrutiny, Kylie told Fault magazine in February 2015: "I never feel pressure to be a good role model. I always try to do my best to inspire people to be good and do the right thing, but I just can't live my life always trying to be a good role model. I try to be the best I can be, but it's hard sometimes. We're all human. I just like to live each day and just be me and be real."
Perhaps the biggest obstacle Kylie has faced so far is her rumoured romance with Tyga – a 25-year-old rapper who was engaged to a former stripper and who happens to have a two-year-old son. Critics have branded the hip hop star with all kinds of labels due to the eight-year age gap between him and the teenager.
However, Kylie can always depend on the support of her sisters. Defending her youngest sibling, Khloe told Complex magazine about the alleged romance: "I think at 16 I was probably f*****g someone that was in their twenties, for sure. I wouldn't say I was even dating, probably just sleeping with them. But again, Kylie is not a normal 17-year-old.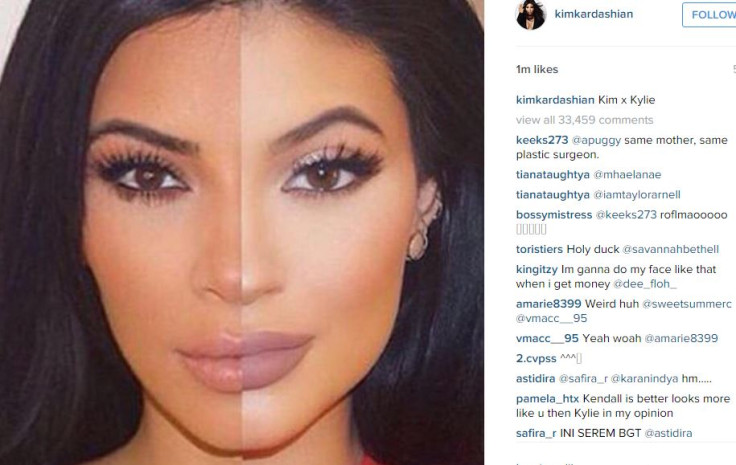 "You're not gonna say, 'Hey, so what are you doing this weekend?' and have her say, 'Having a slumber party at my girlfriend's,' or 'Going to prom.' That's not what Kylie does." So what exactly does Kylie do? At just 17 years old, probably a lot more than most her age. Clearly taking after her mother Kris Jenner's business acumen, Kylie has positioned herself as a budding entrepreneur, having meetings with Karl Lagerfeld on private jets and launching a hair extensions line.
She has many other avenues of income and a report by Bloomberg Business estimated that the youngster earns $5,000 (£3,232) per episode of KUWTK – season nine of the reality show had 20 episodes, so the youngest Jenner is raking it in.
One of the real measures of Kylie's fame and influence on her young fans was the utterly ridiculous trend that became a social media phenomenon – the #KylieJennerLipChallenge. Desperate to achieve fuller lips like the reality star, teens were idiotically inflating their pouts by sucking into a plastic jar, often resulting in minor injuries.
The young businesswoman did not condone the craze but she has some part to play. Since 2014, fans began noticing Kylie's lips were getting more plump by the month and with rumours of cosmetic surgery intensifying, the TV star eventually came clean about having temporary lip fillers.
Although, the admission did not silence other rumours, as speculation is still rife that Kylie has had breast and butt enhancement surgery. Her explanation for this: simply a lotion from PureLeef that promises to give you curves after as little as a month.
Any of this sound familiar? From the controversial relationships to the changing body, Kylie's story is resembling that of her older sister Kim. A meme is even doing the rounds of half of Kylie's face merged with the Vogue cover star's showing how symmetrically similar they have become.
Facial features are not the only areas in which the siblings are battling it out. While Kim is known for taking the perfect selfie, Kylie's scantily clad Instagram posts are becoming notorious. The teenager has amassed 31.6 million followers on the social media platform, so overtaking her sister Kendall Jenner's 33.6 million and Kim's 41.8 million should not be too hard a task. If this is what Kylie has achieved in just 18 years, the world is in for a fascinating ride.