Kim Kardashian reunited with Kanye West after Paris hotel robbery ordeal
A 'presidential level of security' greeted the reality TV star on her return to the US.
Reality TV star Kim Kardashian was reunited with her husband Kanye West after she was reportedly held at gunpoint in a Paris hotel by masked men dressed as police.
The mother-of-two left the French capital and returned by private jet to join the rapper in New York, who had cut short a concert on Sunday (3 October), telling fans he needed to deal with a 'family emergency'.
Kardashian made a low-key appearance in New York, despite a reported 'presidential level' of security. Sporting loose-fitting purple trousers, the 35-year-old wore large sunglasses and kept her head down low, although she gave a thumbs up to the crowds.
Her husband met her at the airport to accompany her back to their Tribeca apartment, protected by around 20 security guards as well as Kris Jenner, her mother.
After allegedly being tied up, gagged and locked in a bathroom by five fake policemen, a spokesman for the reality star said Kardashian was "badly shaken but physically unharmed" by the incident.
In a tearful phone call to West, Kardashian told her husband what had happened. "Kim was terrified. She was just hysterical when she talked to Kanye.
"He said she was really upset and it took him a few seconds to understand what she was saying to him. He wanted to get to her as soon as he could," a source told People magazine.
"He told her that he couldn't care less about the jewellery, he's just thankful that she's okay."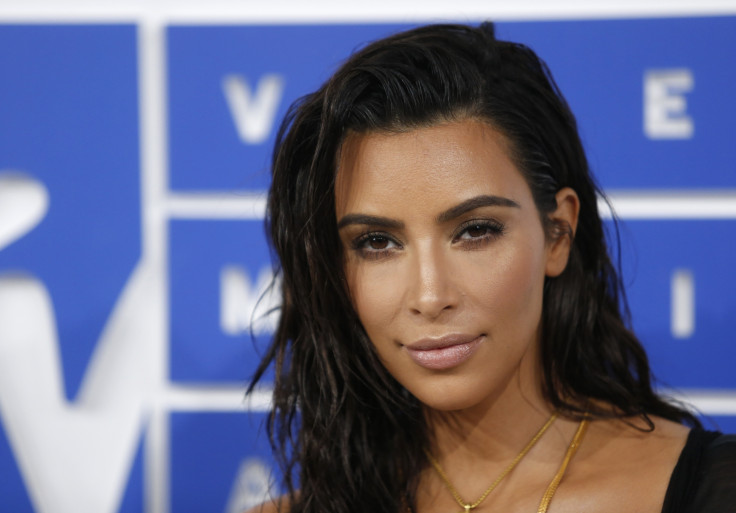 BFM TV report that Kim's purse, 1,000 Euros and her two smartphones were taken, which contain all her personal information, leading to concerns she could be blackmailed.
A major manhunt has been launched by French police for the masked robbers, who forced their way into the Hôtel de Pourtalès where Kardashian was staying for Paris Fashion Week, grabbing around £8.7m in jewels from her apartment.
The theft has been used as a platform for the centre-right opposition party to launch a stinging attack on crime in the French capital. Leader of Les Républicains, Nathalie Kosciusko-Morizet, said in a Guardian report: "My thoughts are with Kim because what happened to her is violent and traumatic."
She added: "And I'm also concerned about the image of Paris."
"This rare act occurred in a private area and does not call into question the work of police officers and security of the public space in Paris. (...) It is possible to visit the French capital, to visit and to engage in leisure, in safe conditions," said the Mayor of Paris, Anne Hidalgo, in a statement on Monday (3 October).
© Copyright IBTimes 2023. All rights reserved.