In an apparent sign of what Donald Trump has vowed will be "hitting harder" at Hillary Clinton's campaign, he has suggested that the Democratic candidate has been unfaithful to her husband.
During a weekend campaign speech in Pennsylvania, he went off script to accuse Clinton of not being "loyal" to her husband. He also suggested she is "crazy" and should be in prison for keeping emails on a private server while she was secretary of state.
"Hillary Clinton's only loyalty is to her financial contributors and to herself," Trump said at one point. "I don't even think she's loyal to Bill, if you want to know the truth."
The crowd audibly gasped as Trump shrugged.
"And really, folks, really, why should she be? Right? Why should she be?" he asked, referring to Bill Clinton's sexual infidelities, which Trump has vowed he will hammer now in the wake of his poor debate performance.
It's an unusual attack for Trump, who also continues to slam Bill Clinton for indiscretions that "brought shame onto the presidency, and Hillary Clinton was there defending him all along," he told the New York Times in a recent interview.
Trump, who has often boasted of his sexual prowess with women, had a very public affair with Marla Maples while he was still married to and living with Ivana Trump, the mother of three of his children. Maples became the second of his three wives after he divorced Ivana.
Asked by the Times how he can criticise Bill Clinton for doing what he himself did, Trump responded that his infidelity was "never a problem."
Asked specifically about Maples, Trump said: "I don't talk about it. I wasn't president of the United States. I don't talk about it."
Stalwart Trump backer and former New York City mayor Rudy Giuliani also piled on Bill Clinton again for his infidelities.
Giuiliani also has a colourful sexual past involving very publicly exposed infidelity. Like Trump, he has also had three wives.
Giuiliani was asked on NBC's Meet the Press if he is the right guy to criticise Bill Clinton. "You have your own infidelities, sir," said the programme host.
"Everybody does," Giuliani shot back in an astounding rejoinder. "You know, I'm a Roman Catholic and I confess those things to my priest."
The comment triggered a flood of tweets.
Asked on CNN about Trump's claim that Hillary Clinton has cheated on her husband, Giuliani said the attack is "fair game" because he claimed Clinton has called Trump names.
"Just to make stuff up?" CNN's Jake Tapper asked. "Just to say wild accusations: Hillary Clinton is cheating on Bill, no proof of it whatsoever? Everything is fair game?"
"That was a sarcastic remark, pointing out that Bill Clinton has, you know, quite a past, and Hillary Clinton has done quite a job on attacking the people who were victims of Bill Clinton," said Giuliani.
"Is Donald Trump and the people around Donald Trump really the ones who should be casting aspersions on the marriage of anyone else?" Tapper asked Giuliani.
"It isn't the marriage," Giuliani responded. "It's the way she goes on the attack and tries to hurt victims of sexual predations".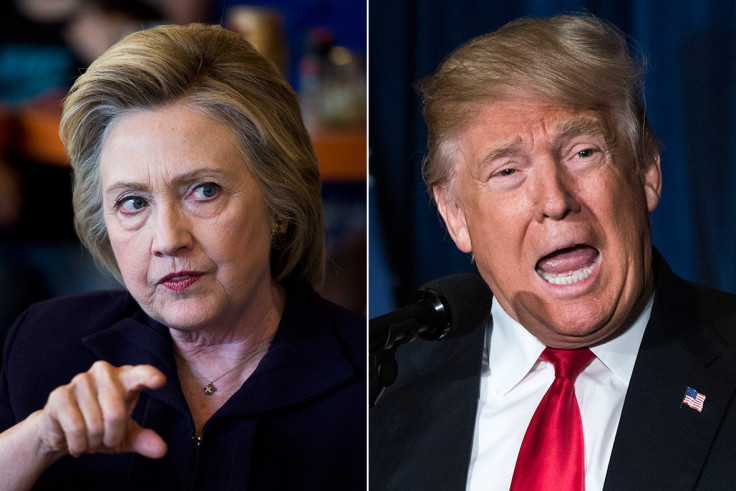 "The accusation was that Hillary Clinton was cheating on Bill, an unhinged and wild accusation," said Tapper. "I can understand why you can't defend it because it's indefensible."