Philippines President Rodrigo Duterte has complained to China and Russia that the US has been "disrespecting" him. The tough-talking leader reportedly received the sympathy of both the countries following his grievance.
Duterte said on Sunday (2 October) that a Beijing official responded by saying Manila would not benefit from its alliance with Washington. He did not provide details and it remains unclear which Chinese official he spoke to.
In the recent past, Duterte has hinted at seeking China and Russia's alliance in the region for trade and commerce, apparently in a bid to pursue a more independent foreign policy compared to what the Philippines has had in the past.
During a meeting on the sidelines of a leaders' summit in Laos in September, Duterte said Russian Prime Minister Dmitry Medvedev had agreed with him when he spoke about the US and raised objection about President Barack Obama's administration.
"I met with Medvedev, I am revealing it to you now," Reuters cited Duterte as saying in a speech. "I told him this is the situation: They are giving me a hard time, they are disrespecting me; they are shameless. [Medvedev] said: 'This is really how the Americans are. We will help you.'"
Relations between Washington and Manila deteriorated following Duterte's incendiary comments against Obama, who he called a "son of a b***h". US-Philippines ties were further strained when Duterte chafed at Obama's criticism of his bloody drug war, which is reported to have killed more than 3,000 alleged drug dealers and addicts.
Meanwhile, in another swipe at the US, Duterte on Sunday threatened to review a landmark security deal that was agreed with the US. He argued that the deal may no longer be legally binding as it was not signed off by any Filipino president.
Manila signed the Enhanced Defence Cooperation Agreement just before Obama visited the country in 2014. It allows American troops to build storage facilities for maritime security and disaster and humanitarian response operations.
Duterte noted that it was an official document, but said it was just an agreement signed only by the former defence secretary and a US aide. However, he did not explicitly announce he would end the deal. "It does not bear the signature of the president of the Republic of the Philippines... Better think twice now, because I would be asking you to leave the Philippines altogether," Duterte said.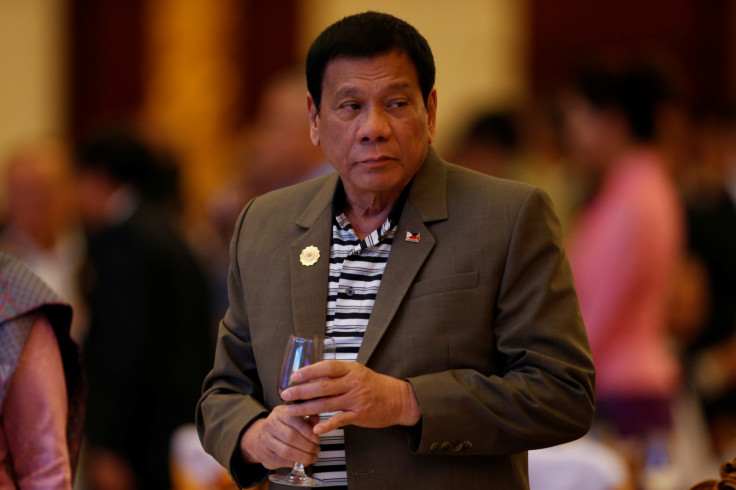 This has come after Duterte announced the end of the joint military exercise between the two countries, last week. He said the US-Philippines war games this week would be "the last".
However, US Defense Secretary Ash Carter had earlier said US-Philippines ties are "ironclad".
"We will continue to honour our alliance commitments, and we expect the Philippines to do the same," Reuters cited Pentagon spokesman Peter Cook as saying. "We will continue to work closely with the government of the Philippines to address any concerns they may have."