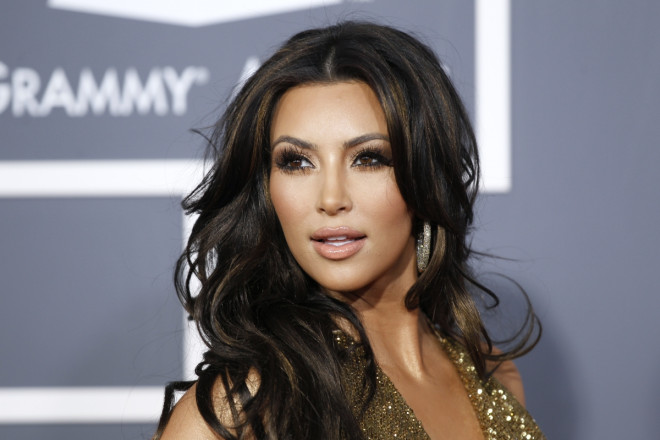 Reality TV star Kim Kardashian named and shamed in The Golden Raspberry Awards for the worst movies of the year.
Kardashian beat off stiff competition from Lindsay Lohan, Katherine Heigl, Lady Gaga and Salma Hayek for the gong at the Razzies.
In Tyler Perry's film Temptation: Confessions of a Marriage Counsellor, Kardashian plays a preening businesswoman who wears figure-hugging dresses and criticises her co-workers for not coming up to her standards for beauty and style.
Vanessa Williams, Brandy Norwood and Eric West also star in the film, described by Perry as "a bold exploration of the intrigue and perils of infidelity".
He went on to praise the reality TV star's performance: "I wrote this role, Ava, which is perfect for her - a small role that she delivered, she completely, 100% delivered, and she's hysterical.
"She takes every beat and every moment, and I was proud of the work she did in the movie."
Not everyone agreed with Perry and Kardashian's acting has come in for some of the harshest criticism in the Razzies' history.
"Kim Kardashian, as nasal and awful an actress as you might imagine," wrote Alonso Duralde from The Wrap.
"A true feat of stunt casting that's only made all the more impressive by her inability to inject the slightest bit of emotion into her steady stream of insults," said Jenni Miller of Hollywood.com.
One of the most damning comments about Kardashian's performance came from Joel D Amos of Moviefanatic.com. "Let's just say that the question of whether the celebrity gossip maven can act is answered within 60 seconds of her cold absence of any feeling performance."
This hasn't put a stop to Kardashian's burgeoning film career as she is reportedly starring in an upcoming biopic written and produced by her fiancé Kanye West.
The reality TV star, 33, will take on a "dramatic" role in the film about West's life. The rapper, 36, has reportedly teamed up with American Psycho author Bret Easton Ellis.
"It's going to be based on the Yeezus album... That's pretty much a narrative of Kanye's life," a source told RadarOnline.com.
"Kim is definitely going to be in it. The screenplay already features her character ... Her role is going to be very dramatic... Far from the bubbly happy persona that she's always played."
Watch the trailer of Kim Kardashian's incredible Razzie award-winning performance in Temptation Confessions of a Marriage Counsellor