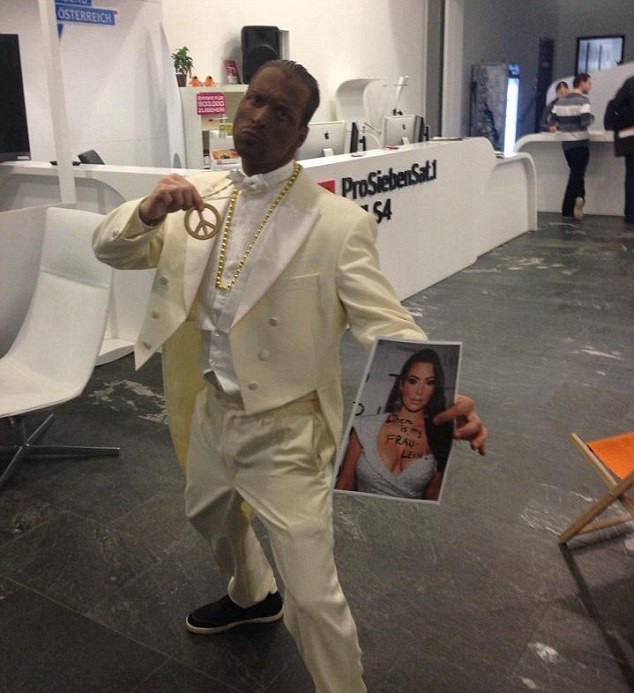 Kim Kardashian was forced to flee the Vienna Ball after she was confronted by a stand up comedian impersonating the reality star's fiancée Kanye West.
The man, who was later identified as Chris Stephan, took the joke too far, painting his face black, before confronting Kardashian, as he attempted to mimick the her hip hop artist husband.
Stephan has since issued an apology on his Facebook page for the offensive stunt, claiming he is not racist.
Writing in German he said he is "incredibly sorry" about the incident, stating that he "never intended to be racist," and had been "misunderstood."
The 33-year-old TV star was attending the event as the date of billionaire tycoon Richard Lugner, who is said to have paid £500,00 for her to accompany him to the event.
She is said to have left for an hour and a half after the incident after she was subjected to further racial abuse by another man.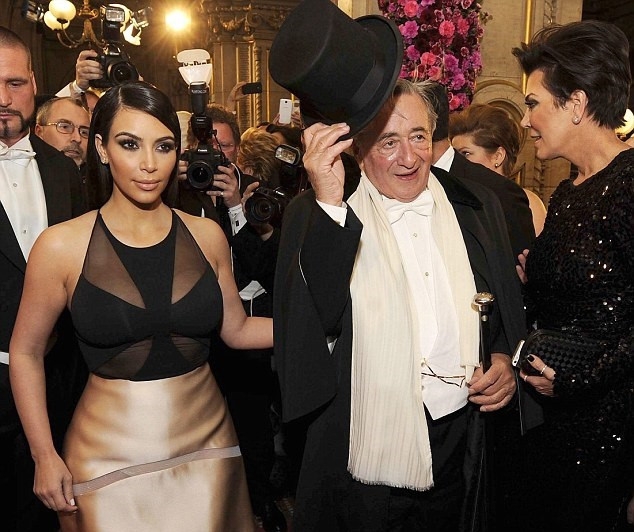 The Keeping Up With The Kardashians star was not having a good night, after Lugner complained that she had not been spending enough time with him and refused to dance with him at the ball. "Kim is annoying me because she's not sticking to the program," he said
TMZ reports that the new mother "told her people Lugner was aggressive," grabbing her and asking her to lose her security to be alone with her.
The reality star looked uncomfortable earlier in the day, as she attended a press conference with the senior citizen in front of his shopping mecca in the Austrian city.
The incidents were believed to have been caught on camera by the Keeping Up With The Kardashians film team.
While it was definitely not a night to remember for the Kardashian star, the usually dignified Vienna Ball turned into a completely raucous affair, as a fight later broke out between two classical music enthusiasts.