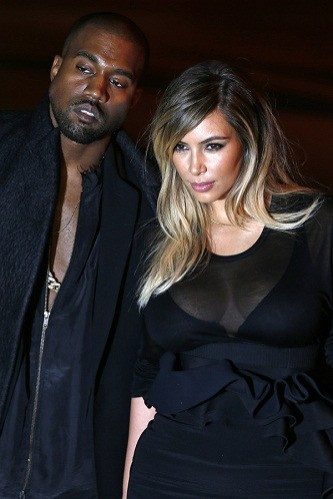 Kanye West has reportedly decided to take control of his fiancée, American reality television star Kim Kardashian's career from her mother Kris Jenner.
The 58-year-old Kardashian who has played "momager" to all of her children, is reportedly upset that West has seized control of her daughter's business interests.
"Kanye is now totally in charge of Kim's career and his non-stop wheeling and dealing is leaving Kris out of control," a source told Radar Online.
"Kanye has managed to get Kim to cut her magazine and media appearances by a shocking level and that's going directly against Kris' plan to seize every publicity opportunity offered to her daughters," the source added.
The 36-year-old singer, who welcomed daughter North with the Kim, is also making drastic changes to her business "brand."
"Kanye has ordered Kim to run out the clock on several of her fashion endorsement projects, including the lucrative deal with Sears which she shares with her sisters," the insider told the website.
"His goal is to get people to respect Kim and take her seriously — it's basically the same kind of thing he did when he was launching his rap career after being known primarily as a producer. Kanye encouraged Kim to pursue the baby clothes line for kids she has just announced.
"He's alienating Kris and that's going to be a long-term problem for him that won't go away," the source said.