'King of Mining' ex-JPM Ian Hannam Loses Appeal Against £450,000 Fine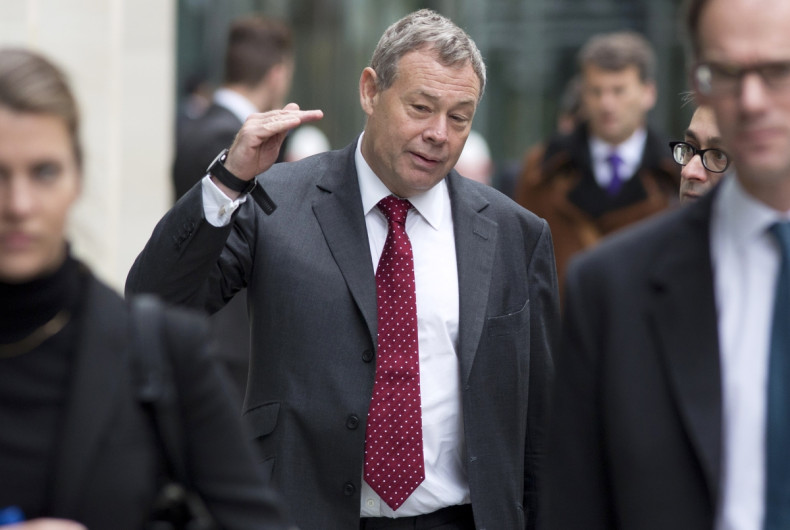 One of Britain's most prominent bankers Ian Hannam that was dubbed the 'King of Mining' and 'JPMorgan's Rainmaker', has lost his appeal against a £450,000 fine for market abuse.
After the Financial Services Authority (FSA), which became the Financial Conduct Authority (FCA) last year, slapped Hannam with one of the largest ever fines imposed on an individual in April 2012 for market abuse, the prominent banker appealed against the near half a billion pound fine.
However, Britain's Upper Tribunal, which is a superior court presided over by three High Court judges, ruled against him and held up the decision that Hannam was guilty of market abuse, even though his actions were unintentional.
Who is Ian Hannam?
'The King of Mining', Hannam led the flotations of Xstrata and Vedanta onto the London Stock Exchange and was pivotal in the merger between mining giants BHP and Billiton in 2001.
He also brokered some of the country's most high-profile deals, including the London listing of copper miner Kazakhmys.
He was also so powerful and famous at JPM that his presence would immediately generate business, clients and money.
However, he stepped down after 12 years at JPM, after he was slapped with a fine, to appeal the decision.
"We formed the impression of him as a man much more interested in and comfortable with the large picture than with the detail," said the Upper Tribunal in a 130-page document.
"The closely-watched case has raised questions over the strength of banks' 'Chinese walls', or internal controls designed to prevent those with confidential information passing it on to others who could profit from it."
What Happened?
The FSA hit Hannam, the former Chairman of JPMorgan Cazenove's Capital Markets unit, with a fine after it ruled that he abused the market, following two instances of what it called "improper disclosure" related to emails Hannam sent to a client in September and October of 2008 - the height of global financial crisis.
The FSA said the emails contained information about Heritage Oil, an Africa-focused exploration group and JPMorgan client, and potential bidding interest on the firm. A second email contained privileged information about a new oil fund that Heritage was establishing at the time.
"Inside information is extremely valuable and must be handled with care to ensure that it is properly controlled and that appropriate safeguards are observed," said Tracey McDermott, acting FSA director of enforcement and financial crime, in a statement published at the time.
Hannam said in his appeal defence that no one traded on the information, his honesty was not questioned, he retained his "fit and proper" status, and he was acting in his client's interest in a manner appropriate for a financial adviser.