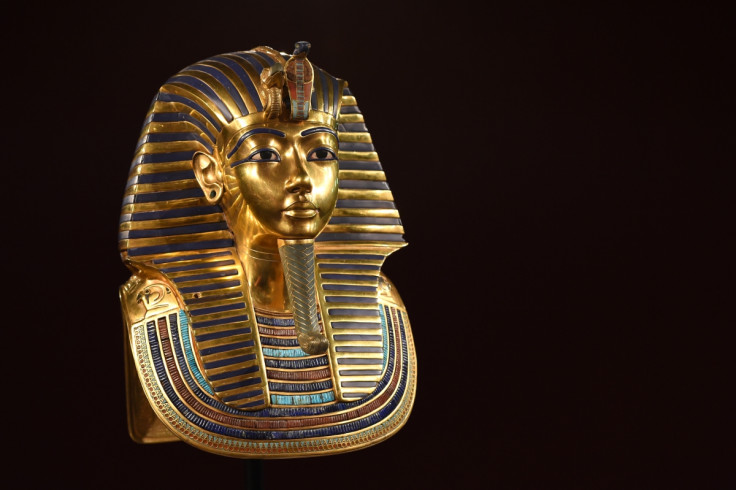 Prosecutors have referred employees from the Egyptian museum in Cairo for trial over the poor repair work done when reattaching the beard to pharaoh Tutankhamun's burial mask. The ceremonial beard on the 3,000 year-old golden mask was knocked off and inexpertly stuck back on using an insoluble epoxy resin glue to hold the beard in place.
The Administration Prosecution (AP) issued a statement that scientific and professional methods were violated during the handling of the priceless golden mask and accused the suspects of destroying the priceless gold artefact. The AP report described the bungled restoration attempts as a "reckless action", compounded when suspects attempted to cover up the mistake by trying to fix it over four times.
Large amounts of inappropriate glue were used in an effort to fix the beard to the 3,300 years-old mask. In total, four attempts were made to reattach the beard, and on the last three occasions museum staff tried to remove evidence of their earlier efforts.
"Ignoring all scientific methods of restoration, the suspects tried to conceal their crime by using sharp metal tools to remove parts of the glue that became visible, thus damaging the 3,000-year-old piece without a moment of conscience," prosecutors said, according to a statement in Daily News Egypt.
"They did not attach it in its original position, the beard was slightly bent to the left side," said Christian Eckmann, who carried out a later, more successful restoration.
"They also put some glue onto the chin and beard, so it was visible. It was not adequately done, and then in January 2015 the press found out, and the whole case was a scandal somehow," he said in an interview with DW.
Those due to face trial include a former director of the museum and a former director of restoration.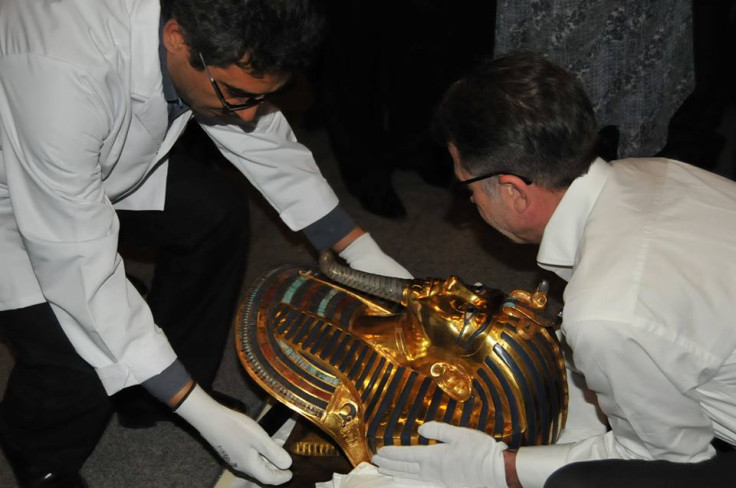 There were several accounts as to how the beard was knocked off in the first place, including it being accidentally knocked off by workers while changing lights in the display case. One museum official, who asked not to be named for fear of being fired said: "They tried to fix it overnight with the wrong material, but it wasn't fixed in the right way so the next day, very early, they tried to fix it again.
"The problem was that they tried to fix it in half an hour and it should have taken them days."
The director of the museum, Mahmoud el-Halwagy, and the head of its conservation department, Elham Abdelrahman, strongly denied claims of a cover-up, with Halwagy saying the beard never fell off, according to a Guardian report.