Happy Birthday, Kirk Douglas. The Hollywood icon celebrates his 100th birthday today (Friday 9 November). Across a 70-year career on the big screen, Douglas is one of the last survivors of the industry's golden age.
While he's produced and directed movies, written novels and taken part in much charity work, it's his acting and rags-to-riches life story that has established him as the household name he still today. So, to honour him hitting the incredible milestone, IBTimes UK take a look back at his career and celebrate his most memorable outings on screen...
Champion (1949)
Directed by Mark Robson, sports drama Champion sees Douglas play reckless boxer Michael 'Midge' Kelly who refuses to play by the rules and will stop at nothing to get to the top. At 33 years old, the actor received his first Academy Award nod for his performance in the movie.
Ace In The Hole (1951)
In Ace In The Hole, Douglas plays former hot-shot journalist Chuck Tatum who reluctantly takes a job with a small newspaper in New Mexico when his career hits a bit of a stand-still. Desperate to make a new name for himself, he purposefully prolongs the rescue of a man trapped in a building in order to sell his stories to multiple outlets and subsequently creates a media storm. But the situation doesn't stay rosy for long.
The Bad And The Beautiful (1952)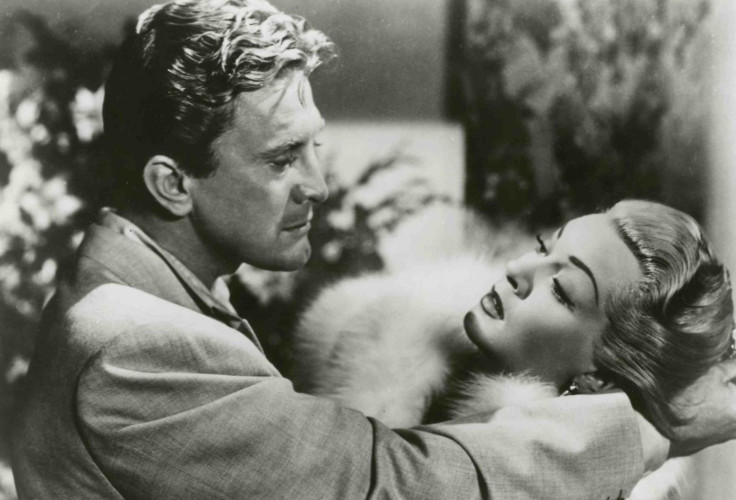 In acclaimed romance drama The Bad And The Beautiful, Douglas brings an unprincipled film producer, who manipulates and uses his actors, writers, and directors, to life. The film was regarded as one of the most telling movies ever made about the industry and also starred Lana Turner and Walter Pidgeon.
Lust For Life (1956)
Biographical drama Lust For Life sees Douglas portray Dutch post-Impressionist painter Vincent van Gogh. The film focuses largely on Van Gogh's personal struggles and frustrations, despite his obvious talent as an artist, and depicts the time in his life when he left Holland to travel to France in the hope of finding inspiration.
Paths Of Glory (1957)
Directed by the incomparable Stanley Kubrick, anti-war film Paths Of Glory was based on the novel of the same name by Humphrey Cobb. Set during World War I, it centres around Colonel Dax (Douglas), a commanding officer who is forced to defend his French troops when a general accuses them of cowardice following their refusal to continue a suicidal attack.
Spartacus (1960)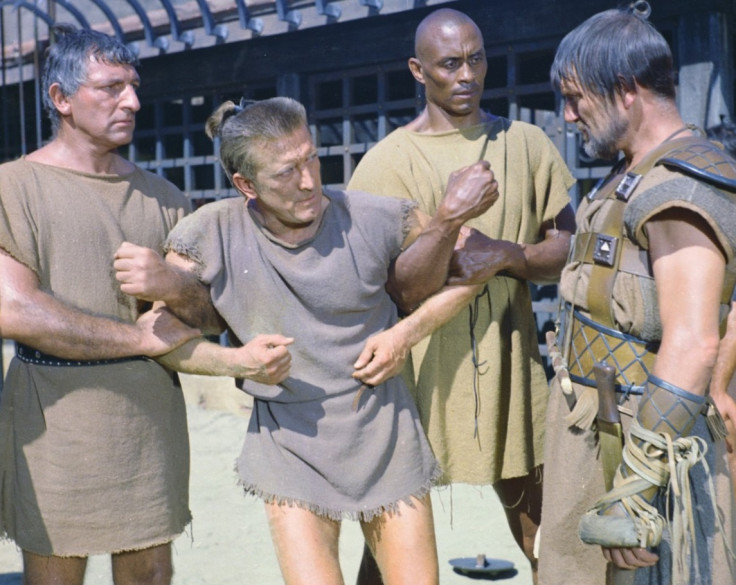 Undoubtedly his most best-known outing, Roman Empire adventure Spartacus saw Douglas star alongside the likes of Charles Laughton, Jean Simmons and Laurence Olivier. He stars as the titular slave who leads a revolt against a school for gladiators run by Lentulus Batiatus (Peter Ustinov).
In 1961 the film picked up four Academy Awards including best costume design, best cinematography and best supporting actor for Ustinov. It made an impressive $60 million at the box-office, making it the biggest moneymaker in Universal Studios' history, until it was surpassed by disaster drama Airport in 1970.
For more entertainment news follow us on Twitter @Alistinsider