December is here which means Christmas will soon be upon us, and if you're not necessarily the festive type, then the cinema can become a safe haven this cold, holiday season. As studios capitalise on the holiday season, with so many new films coming out this month – how do you pick which one to see?
To help you out, IBTimes UK offers up a scaled-down guide to this month's heavy hitters...
First up is Rogue One: A Star Wars Story, the latest outing in the growing space opera franchise. Leading fans right up to the action they saw in first film A New Hope, Rogue One centres on Felicity Jones' Jyn as she rallies a group of rebels to infiltrate the Imperial Army and steal their plans for the Death Star. Jyn has a particularly interesting connection to the cause too, as her father Galen (Mads Mikkelsen) was the one who helped the Empire create the superweapon in the first place...
Next up is Passengers, surprisingly, another movie based in a galaxy far, far away. Starring Chris Pratt and Jennifer Lawrence, it takes place on a luxurious interstellar spacecraft which is part way through a 120-year journey to a distant colony planet Homestead II.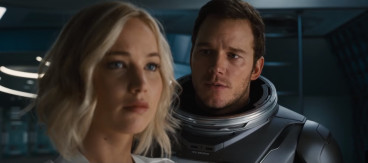 Due to the lengthy travel time, the thousands on board are asleep in suspended animation, when an incident rouses two passengers named Jim and Aurora. The pair quickly fall for one another but their love and survival are put to the test when the ship starts to dangerously malfunction.
With our final choice, we swap spaceships for aeroplanes in Clint Eastwood's Sully. The biographical drama stars Tom Hanks and Aaron Eckhart as the quick-thinking Captain Chesley Sullenberger and co-pilot Jeff Skiles respectively, who were forced to land the malfunctioning US Airways Flight 1549 on the Hudson River back in 2009.
While many were quick to deem the pair heroes, the National Transportation Safety Board (NTSB) were forced to investigate their actions, suggesting that they could have got back to another New York City airport safely instead.
For more entertainment news follow us on Twitter @Alistinsider