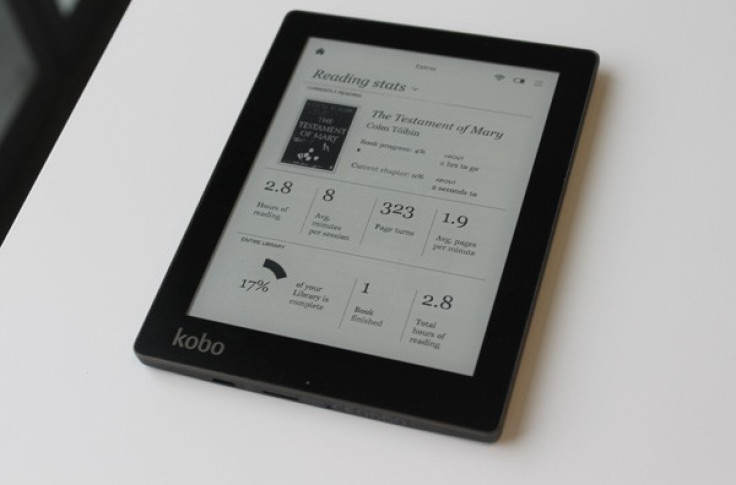 Key Features:
Kobo Aura
The ereader is a strange beast. One the one hand it is a new technology which has helped drive the popularity of ebooks, while on the other it is an almost obsolete technology whose primary functions can be replicated by any of the hundreds of smartphones and tablets on offer at the moment.
Amazon is the kingpin in the ereader market but as it never reveals sales figures it is hard to know how its Kindle ereaders are actually performing. According to a report from research firm IHS iSuppli last year, the death of the ereader was imminent:
"Current forecasts show the ebook reader market as having already reached its peak of just over 20 million units shipping in 2011, with a decline to barely 7 million in the 2015-2016 timeframe."
Despite this, companies continue to launch new ereader products and Kobo, a company founded in Canada and now owned by Japanese conglomerate Ratuken, is the biggest challenger to Amazon's domination.
The latest product from the company is the Aura, which is a slimmed down version of the behemoth that was the Aura HD - though the latter was aimed specifically at those serial readers who devour books like you and I might consume air.
Kobo Aura: Design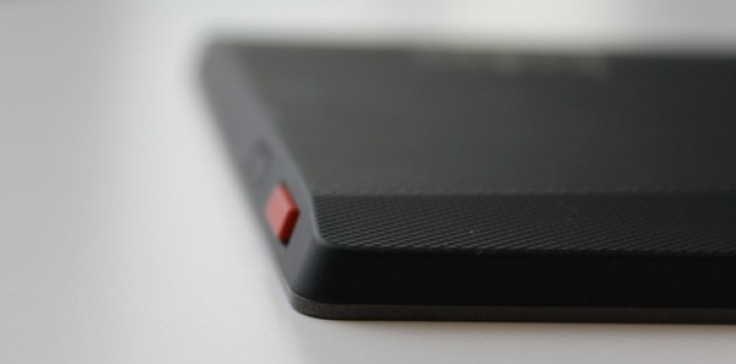 Ereader design is not exactly the most exciting topic in the world. Considering companies have to keep the devices lightweight enough to read one-handed and for the most-part use a 6in E-ink screen there is not too much wiggle room when it comes to design.
To make the Aura stand out from other devices, Kobo has decided to shrink the footprint of the device as much as possible, meaning it is almost square, rather than the traditional, book-like rectangular designs.
It is 20mm shorter than the current Kindle Paperwhite model, and while it takes some getting used to, the reduced size doesn't really make that much difference to how it feels in the hand.
While the Aura has shed a lot of its bulk compared to the Aura HD, it has retained the textures, bevelled rear cover, which helps prevent it from slipping when held in one hand.

As with the Kindle Paperwhite, the front of the Kobo Aura is buttonless but unlike the Kindle, Kobo has opted for a single pane of glass to cover the entire front of the device, which means no raised bezel like most other ereaders.
The overall design is simple but effective, but as with most ereaders, design is secondary to the actual purpose of reading a book.
Oh and in case you want to, the Kobo Aura is also available in pink.
Kobo Aura: Screen
The 6in Pearl E-Ink screen on the Kobo Aura is a typical panel seen on most ereaders. The resolution of 1014 x 758 is some way short of the 1440 x 1080 resolution seen on the Aura HD, but for the most part I didn't notice the step down in quality.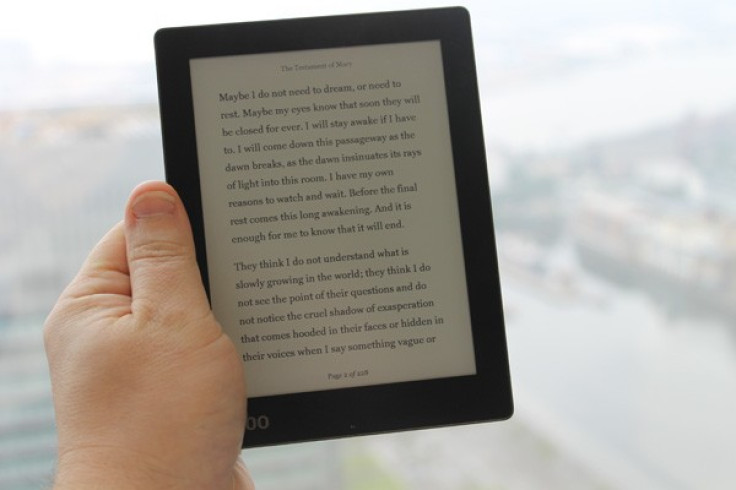 Illumination is provided by the ComfortLight glow light which is nice and even and is easily controlled by an on-screen sliding scale, or by simply running two fingers up and down the screen at any time.
Of course the big benefit of ereaders over tablets for reading books is the fact the E-ink screen is not emissive and therefore won't hurt your eyes when used for long periods of time, and will allow you to read easily in direct sunlight - something almost impossible to do with a tablet or smartphone.
Kobo Aura: Performance
Kobo says it has tweaked the performance of the Aura to make page turns more fluid but in my time with the ereader I found everything to be just slightly too jerky. Every page turn was accompanied by a much-too-noticeable flash as the page loaded, and navigating around menus was similarly jittery.
While the problems are not the end of the world, they do detract from getting immersed in a book.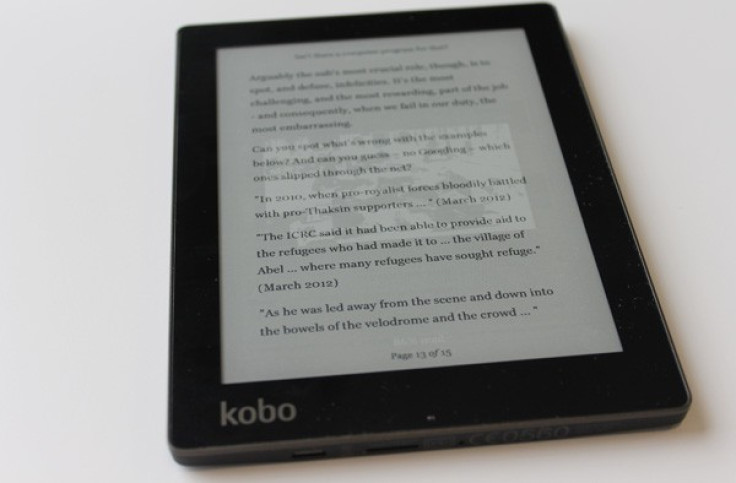 Another performance issue I found was that after waking up from sleep (done with a slide of a red toggle along the top of the Aura) the image that was shown during sleep mode remained visible afterwards.
This ghostly image (see above) did eventually disappear, but it is another indication of a slightly less polished product.
In terms of battery life, this is another of the big advantages ereaders have over tablets. In the two weeks I had my review unit, I only charged the Aura once (at the beginning) and by the time I handed it back, the indicator showed a good 50% battery life left.
Kobo estimates two months of battery life on a single charge, but this is based on just 30 minutes of reading a day with Wi-Fi turned off, while I was doing much more than that during testing with Wi-fi on most of the time.
Kobo Aura: Features
As well as most of the features you would expect (built-in book store, built-in dictionary, note-taking, alternative fonts etc) the Kobo Aura has a few unique features up its sleeve.
The first is related to the ability to change fonts, with Kobo including a specially-created Dyslexie font for readers who suffer from Dyslexia - a nice touch.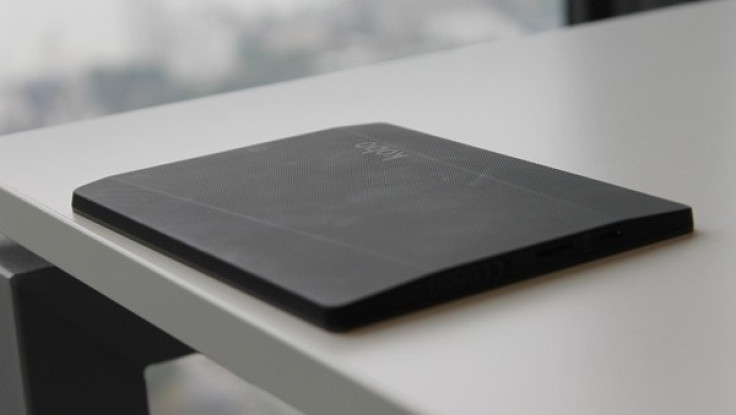 Another unique feature is new to the Aura, which is a tie-up with read-it-later service Pocket. This service, which I was an avid user of already, allows you to save links to articles online to read later using your browser or apps on smartphones and tablets.
Having signed into your Pocket account, you can download articles for reading while offline which I found to be a very valuable tool. Just sync the list just before your commute home and you can catch up on all those interesting articles you wanted to read during the day.
Finally, Kobo's Reading Life is a way of tracking your....well, reading life. It keeps track of how quickly you read to provide estimates of how long your current book will take to complete, along with stats like average minutes per reading session, total page turns per book, average pages read per minute, and total time spent reading on the device.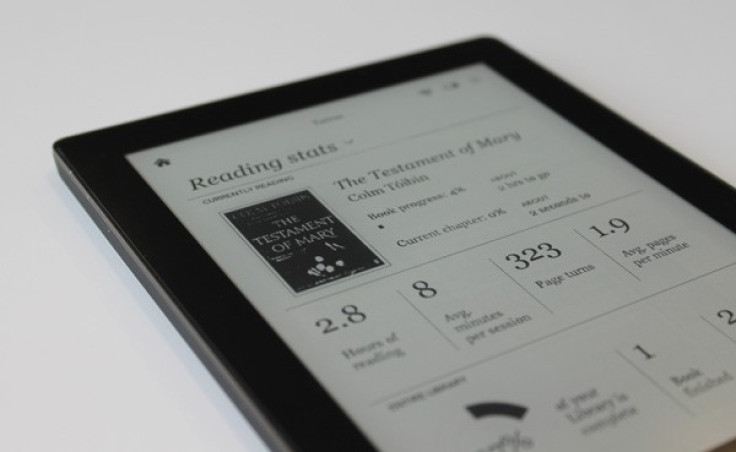 There is also an Awards section which gives you badges for completing tasks like reading two books at once, or reading at the same time on five different days. It's a bit of a gimmick to be honest and while it's nice to know how long you have left reading a book at times, that's about the best that can be said for Reading Life.
Kobo Aura: Value and Verdict
At £119, the Kobo Aura is £10 more expensive than the latest Kindle Paperwhite - and £50 more expensive than the regular Kindle which doesn't have an in-built light.
Therefore, in order to get someone to part with £10 more than Amazon is looking for, you are going to have to offer something extra - and unfortunately the Aura doesn't do that.
Yes, Amazon's Kindle will only accept ebooks bought from the Amazon store while the Aura will accept pretty much all formats of ebook, meaning you can bring across your current library to the new devices - but for most people that is not enough.
The Kindle interface is still much slicker than Kobo's and the little niggling problems navigating the system do add up, giving a sense of something that's not quite finished.
The Kobo Aura is by no means a poor ereader, but for £120 there are better ones out there.
Scores:
The Good
Nice, compact, lightweight design
Bright and even in-built light
The Bad
© Copyright IBTimes 2023. All rights reserved.