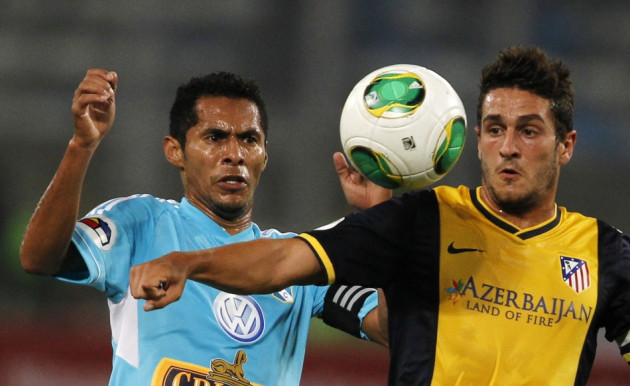 Atletico Madrid playmaker Koke is set to commit his future to his current club despite Manchester United and Liverpool showing an interest in signing him.
The 21-year-old midfielder is proving to be a sensation in La Liga this season and he is set to be an important player for Spain in Brazil at the World Cup next summer. He has become a key player for manager Diego Simeone and is catching the eye of many Premier League clubs - including Liverpool and Manchester United.
However, his agent, Iñaki Espizua, has told Spanish newspaper AS that although he is flattered about the interest from other big clubs, Koke wants to stay at the Vicente Calderon.
"At 21 Koke feels he has yet to face many challenges with Atletico, he is tremendously identified with the club and he still hopes to achieve many things with the club," Espizua told AS.
"Koke appreciates the interest shown by some, but he feels very valued by the club," he added.
According to AS United and Liverpool were hoping to sign Koke but the player does not want to leave Atletico in January, or next summer.
Many media outlets have reported recently that Manchester United are willing to make a huge bid for him after they failed to signed Cesc Fabregas and Ander Herrera last summer.
However, it looks that is going to be tough to convince the player to leave as he is happy in Spain and this season has excelled by scoring three goals and grabbing nine assists in 15 La Liga games.
Furthermore, last summer he signed a new contract with Atletico extending his stay until 2018 and getting a significant pay rise.