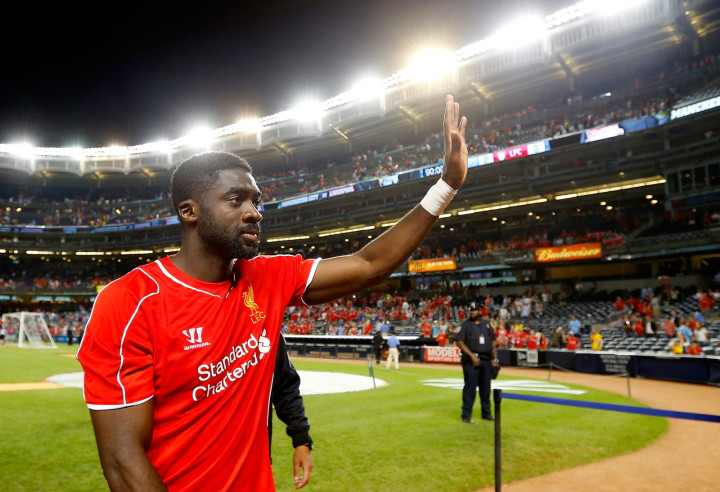 Liverpool defender Kolo Toure believes he made the right decision to remain at the club this summer despite realising his first-team opportunities will be limited.
Toure was poised to leave Anfield after just one season after agreeing terms with Turkish side Trabzonspor.
But following talks with manager Brendan Rodgers, the former Arsenal and Manchester City centre-half decided to remain on Merseyside having been assured he remains in the manager's plans this season.
And despite having not started a game for the Reds since February, Toure insists he will remain patient for his opportunity.
"There are so many games this season with the four competitions that the manager needs depth," Toure told the Liverpool Echo. "I am sure everyone will get chances at some point.
"The most important thing for me is what is best for the team, it is not about individuals. I'm part of a great project here and I will do my best every time I play."
After conceding 50 goals in the Premier League last season – the most in the top five – Rodgers has reshaped his back line with the additions of Javier Manquillo, Dejan Lovren and Alberto Moreno.
During the overhaul, Daniel Agger opted to leave the club after growing frustrated with his lack of first team opportunities under Rodgers and has returned to former club Brondby, but Toure stands by his decision to reject Trabzonspor despite being faced with the same problem.
"I have one more year on my contract here and this is a great club. As a player, you want to play for great clubs. The time I've spent at Liverpool already has been amazing for me. We had a great season and I've had a great time," he said.
"You always want to be part of a great team and I hope this will be another great season for Liverpool."
Toure has been reunited with a former teammate in Mario Balotelli this summer. The two were part of the Manchester City squad that won the Premier League in 2012 before the striker left the club to return to Italy following a controversy-ridden spell in English football.
But Toure believes the former Milan star has returned to these shores in a better frame of mind, something he expects Liverpool to reap the benefits from.
"For me he has always been a good boy but now I think he is more mature, more intelligent. He loves football and we are always happy to have him," he said. "With experience you become better. That's what we'll see from Mario."