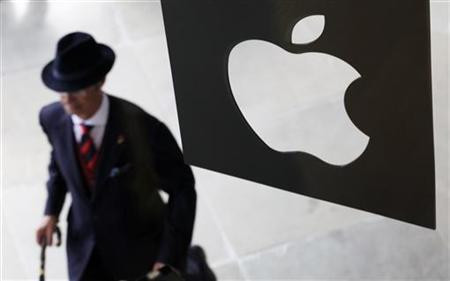 Apple is set to get a taste of its own medicine as Indian-based company Kootol Software threatens legal action against it and 29 other companies, including Microsoft, IBM and Google.
The news comes after Kootol issued a statement to the companies. The statement alleged that all 30 of the companies are currently illegally using technology covered in a patent application by Kootol.
Thus far Kootol has made the accusation against Amazon, AOL, Apple, Bebo, Bharti Airtel, ExactTarget, Facebook, Ford Motor, Foursquare, Google, IBM, The Iconfactory, LinkedIn, Microsoft, MySpace, Ning, Nokia, Peek, PopBox, Quora, Research In Motion, Salesforce, Seesmic, Siemens, Sina.com, StatusNet, TwitPic, Twitter, Ubermedia, Webaroo Technology, Yahoo, and Yammer.
Kootol made the announcement today and it was first reported by Macworld. In it Kootol reported that it had: "sent a notice to the several companies to bring to their attention about the core technology they are using for their different service and products, for which company has exclusive patent license rights."
Going on to clarify, "Kootol has also expressed concern that said companies may violate their intellectual property by using it for their Web sites, networks, applications, services, platforms, operating systems, and devices.
"Kootol is in the process of examining this position and the purpose of serving this notice is to bring the fact to the attention of said multiple companies at the very earliest stage so that said companies get a full opportunity to examine the matter."
The patent application in question lists Kootol Software Limited's founder Yogesh Rathod.
It follows a similar threat Kootol sent to Twitter last month. The statement claimed that Twitter's technology infringed on the company's patented tech. Specifically, its one and two-way message publishing systems.
As noted by FOSS Patents, Florian Mueller the patents have not yet been granted to Kootol, meaning that the company is not currently in a strong legal position to take full-on legal action. Should the patent be granted this would all change.
None of the 30 listed companies have yet publicly responded to Kootol's accusation.