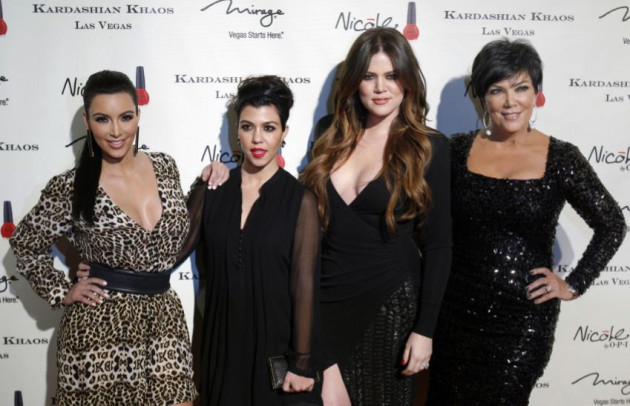 The Kardashian family matriarch has stated that she would still stick to her Jenner surname in spite of her separation from husband Bruce Jenner. There were reports that she planned to revert to her old marital name in order to capitalise on the family's success.
''I'd like to think people are smarter than to believe this stuff. It's all rubbish,'' she told E! News.
Rumours were doing the rounds that she was considering taking back her former husband, Robert Kardashian's name. Jenner and her husband, Bruce Jenner just revealed that they were separating this week.
''Kris has seriously been thinking about changing her last name back to Kardashian. Kris always considered Robert Kardashian to be the love of her life and their family empire is built on the Kardashian name. It would be so much simpler if Kris just changed her name back,'' a source stated.
It is also alleged that this split was a part of a master plan to boost the ratings of her failing show, Keeping up with the Kardashians.
"She has it down to a science. They were waiting. They didn't want anything controversial happening while season eight was winding down. She's planning her own life to fit into the story arc of her reality show," a source stated.
"Kris has known the day of the separation announcement for some time now," the source added.
Kris and Bruce Jenner, have two teenage daughters, Kendall, 17, and Kylie, 16, together. They were married in 1991, after her divorce from Robert Kardashian. Kris and Robert had four children Kourtney, 34, Kim, 32, Khloé, 29, and Rob, 26.