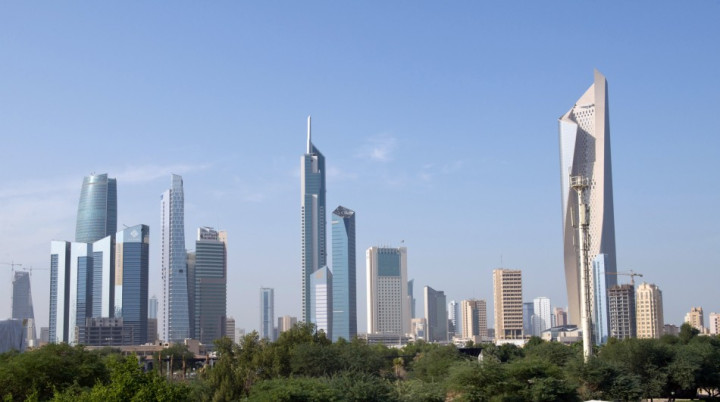 Kuwait's dinar has broken below a crucial support line with the US dollar rallying broadly - as trade and fiscal outlook of the Middle East nation remains weak, the currency has more risks on the downside.
Last month USD/KWD rallied past 0.2872, the three-year high it touched in July last year, to a four-year high of 0.2887. It was a 1.5% drop for the dinar in the month.
And within less than a week in October, the pair has risen up to 0.2895, meaning a 0.28% fall in the dinar so far in the month.
Kuwait economy expanded only 0.82% in the one year to January this year, compared above 6% growth in the previous two years. As per an IMF release on 30 September, the country with sixth largest proven source of petroleum, contracted in 2013, by 0.2%.
The IMF, however, projects a revival in the growth to an expansion of 1.3% for 2014, with non-oil growth projected to accelerate to 3.5 % from 2.8% in 2013, driven by domestic consumption, government capital spending and private investment.
The fund projects a fiscal surplus of 26% of GDP for Kuwait in 2014 supported by high oil prices, but adds that it will still be down from about 35% in 2013, dragged by increases in salaries and subsidies.
The monetary policy stance remains accommodative in Kuwait with bank credit continuing to grow, supported by strong deposit growth.
"Current liquidity conditions are supportive of the demand for credit, and monetary operations continue to focus primarily on absorption of surplus liquidity through conventional and Islamic instruments," IMF said previously.
USD/KWD Technical Analysis
The pair has been on an uptrend since May, helping the over 2% decline in the dinar so far this year.
With the jump in September, the pair has broken above the 61.8% Fibonacci retracement of the 2009-2011 selloff. It had tried to break the same barrier in July 2013 but failed.
The next level to watch will be 0.2900 ahead of the psychologically important 0.3000, though 0.2930 and 0.2968 will be watched before the big level.
With more US data underpinning expectations of a sooner rate hike by the Federal Reserve and no major silver lining appearing for Kuwait given the oil demand outlook, risk is for more upside in the pair, fundamentally.
In that background, one should not rule out the possibility of hitting the 0.3000 mark.
In case of a reversal, the pair will have its first support at 0.2872 and then 0.2844, the 50% Fibonacci line.
Further south, the 0.2815-0.2800 area, near the 38.2% mark, will be watched ahead of the 23.6% line of 0.2775. Then comes the 2011 low of 0.2718.